This handsome fold-out poster is for the exhibition Potential Architecture, which opens at London's Ambika P3 on March 11.
Ambika P3 is the University Of Westminster's space dedicated to investigations into art and architecture. The practises are fused in Potential Architecture – which is curated by David Thorp – in commissions by four international figures: Alexander Brodsky, Sean Griffiths, Joar Nango and Apolonija Šušteršič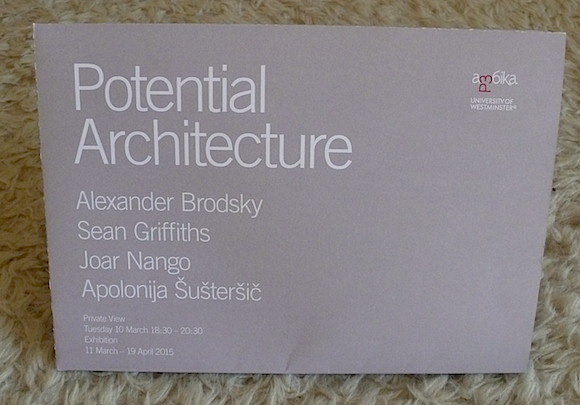 Potential Architecture runs until April 19. More details here.