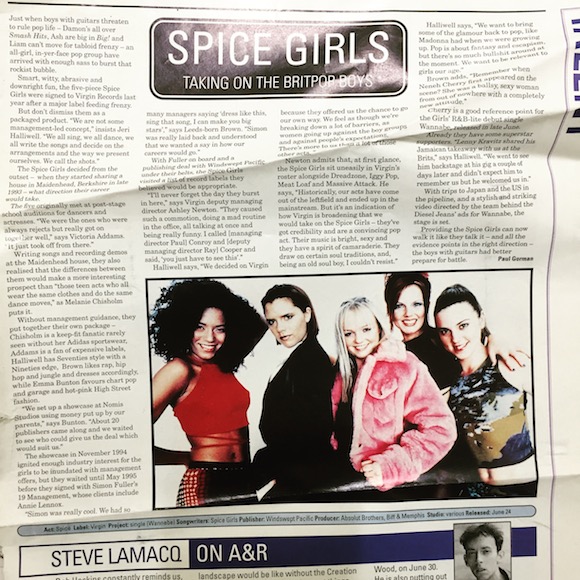 Just when boys with guitars threaten to rule pop life – Damon's all over Smash Hits, Ash are big in Big! and Liam can't move for tabloid frenzy – an all-girl, in-your-face pop group have arrived with enough sass to burst their rockist bubble.
From Music Week, April 1996
I see that next week marks the 19th anniversary of the release of Wannabe. Coincidentally I came across this cutting while ferreting around my magazine archive: the first published interview with the Spice Girls, when they launched the promotional campaign for the single and I was a contributing editor at industry publication Music Week.
I remember quite a lot about my encounter with the five of them at Virgin Records hq in Ladbroke Grove, not least that they afforded opportunities for digs at the full-of-itself British rock cabal which had grown out of the damp squib which was Britpop.