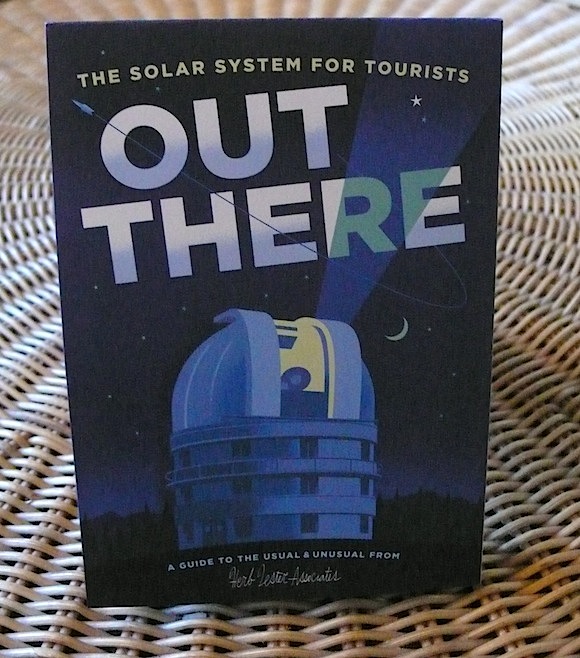 Out There from Herb Lester Associates marks a departure from terra firma for my favourite map-makers: they're anticipating the wave of space tourism of the future with this guide to three Grand Tours of the Solar System.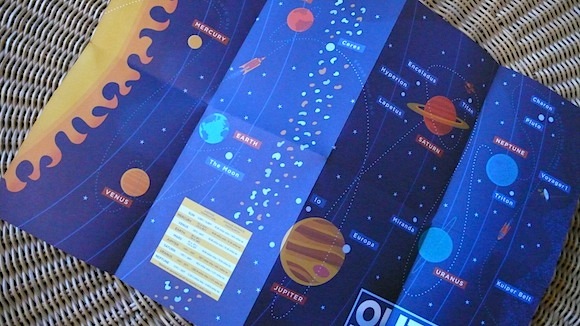 Complete with speculative observations from such sci-fi greats as Arthur C. Clarke, HG Wells and Olaf Stapledon (author of the 1930 book The Last And First Men, about the flight of mankind to Venus), Out There voyages from the Tar Pits Of Titan and the Fountains of Enceladus to the "giant space sponge" moon, Hyperion.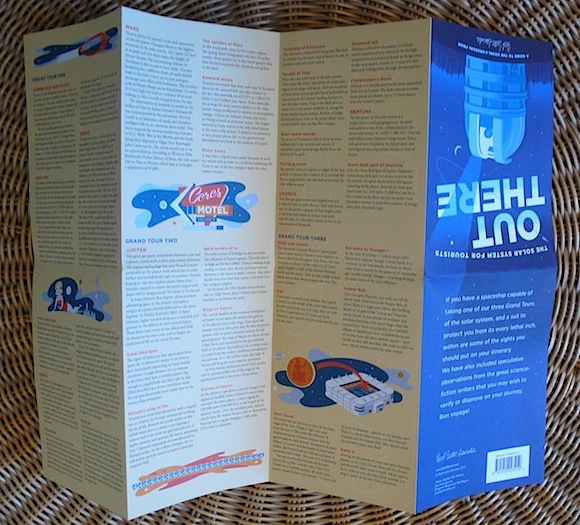 The text is by Matthew De Abatua with design and illustrations by Paul Rogers.
Out There's publication has been accompanied by Trunk Records' release of a companion space-themed download album compiled by Nick from the much missed west London record store Intoxica!.