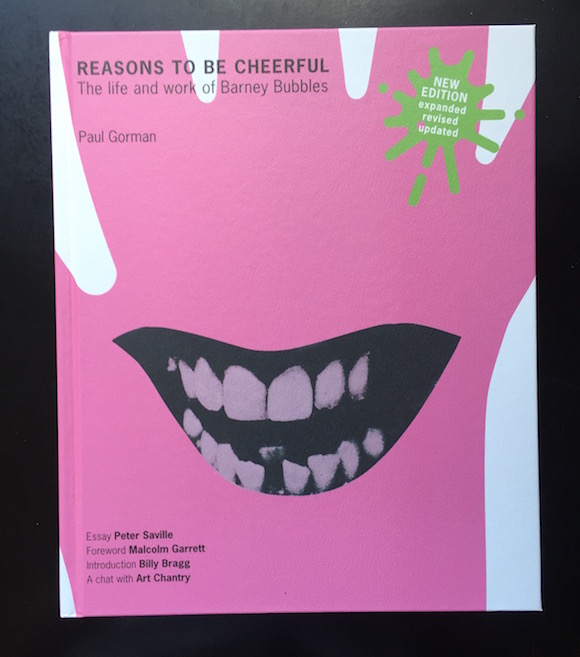 Signed copies of Reasons To Be Cheerful, my acclaimed monograph of the radical British graphic artist Barney Bubbles, are now available from the SHOP page on this site (see top right on the orange menu bar).
Prices (p&p/shipping inclusive) are:
UK – £20
Continental Europe: £25
US: £30
Japan: £35
PayPal payments please to this address or you can purchase from eBay.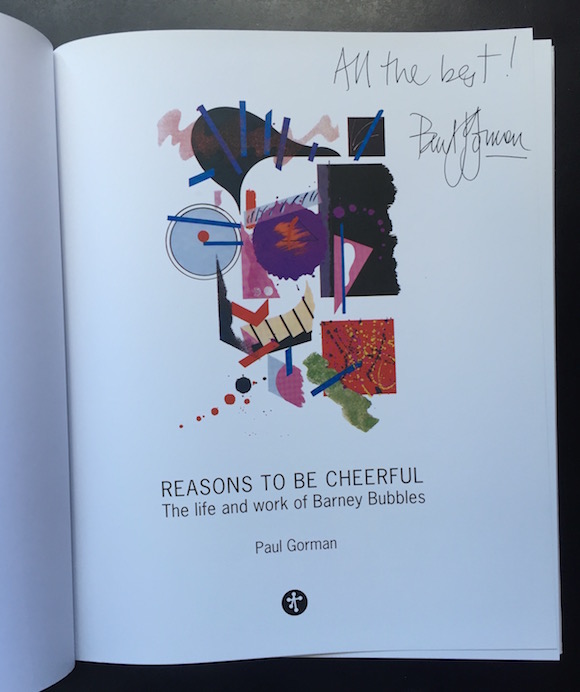 As well as a celebration of a pop culture great, Reasons To Be Cheerful is recognised as a significant design history, praised by leading magazines and newspapers around the world and voted MOJO's book of the year . It is also a recommended reference source for graphics communications courses at leading educational institutions.
Reasons To Be Cheerful includes contributions from some of the most important graphic practitioners operating today, such as Art Chantry, Malcolm Garrett and Peter Saville.