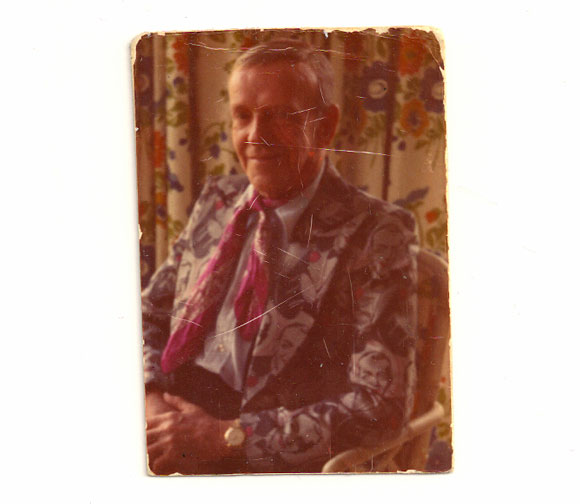 Curatorial work today on the Lloyd Johnson exhibition (coming to London gallery Chelsea Space in the New Year) was a joy.
By honing the exhibits and focusing on a narrative, Jill and Lloyd Johnson and I introduced an exciting new element: a wall selection of dazzling print artwork for garments from the 70s to the 00s.
Maneouevres such as this should make the whole show pop.
Just a few items are still to arrive (fingers crossed for the gold leather suit from Stephen Linard in Australia).
The collected clothes, print material, artwork, personal items and ephemera are taking shape and conveying Lloyd's journey in design and music from the 60s to the present day.
From time to time I'll be reporting on progress and dipping into the exhibits.
Today, my favourite is one of the smallest: a snapshot sent to Lloyd in 1973 by Fred Astaire, wearing one of Lloyd's designs: a Johnson & Johnson jacket with a Top Hat repeat print.
Lloyd Johnson: The Modern Outfitter opens late January 2012. Keep checking the Chelsea Space blog for details.