Sunny Suits – recent work: Joujouka, Pigalle + portraiture
I'm intrigued by the photography of Sunny Suits, the American who, like so many illustrious others, flourishes in Paris, so am delighted to present this selection of recent work complete with her descriptions and background text.
Joujouka
The Joujouka festival happens once a year in Morocco, a few hours from Tangier. It's an incredible experience, to live on the farm with the villagers, to share their lives for a few days. Each night around midnight the musicians play and are excellent!
The folklore of the village is something special and I feel really lucky to have experienced it. Brian Jones and the Beats are to be thanked for sharing the discovery with us I'd say but it's the music and also the painter Mohamed Hamri that I connect with most.
Champagne Bars and Sex Shops
My first memories of Paris include Pigalle. I used to live in the area and I have wanted to document the champagne bars and the women who work in them for years but before, my French wasn't good enough and now the bars have almost disappeared. It's also not exactly my world so I don't think I have the right to intrude even though it's only with respect that I see them.
Some of them have become sheesha bars, which I don't mind because it's part of the quartier, but red light districts are dying worlds. I see it as them as endangered species, something exotic and necessary. It's a shame to see them disappear. There should be a smut preservation society.
The photograph 'Sero' is of the largest sex shop in Pigalle called Sexodrome. The lights had burned out leaving the sign to read Sero. Ironic for a sex shop sign.
Vince Aletti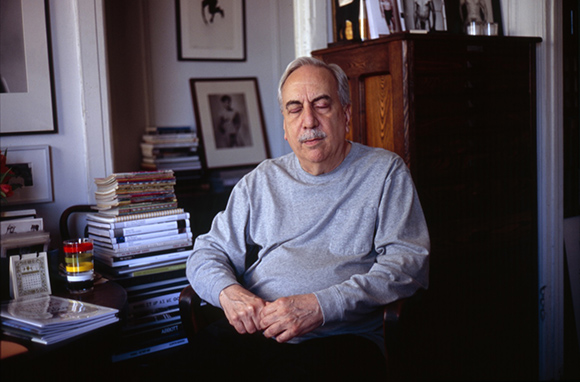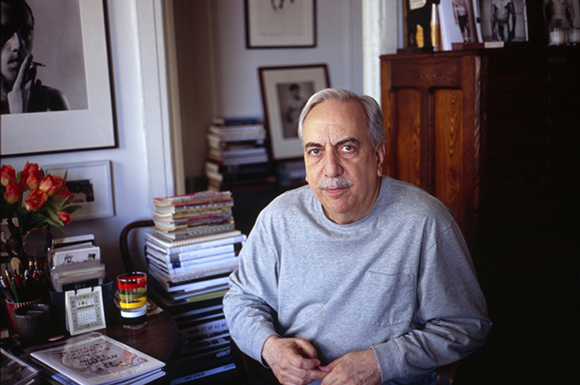 Vince is a journalist and photo critic who was close to Peter Hujar. He knew David Wojnarowicz and many, if not all of the great artists from the Lower East Side that I admire so much. His voice is one of experience as that was his peer group. My friend the artist Paul P and Vince are friends and Paul took me to meet him one day at his place, which is like a shrine! He's smart and generous and it was a lovely afternoon.
Ariel Kenig


My friend Ariel is a writer here in France, novels and plays. He's young and accomplished. He's singing now and I think he'll be just as successful. His groupies are already in line. He's got something no doubt. His style is sort of what I call 'Nu-Française'. He respects the lineage, of literature and now singing, and is a contemporary of it.
Lamine Badian Kouyaté
Lamine is the designer of the French brand Xuly Bët. He's half Malian half Senegalese and for me totally Parisien. Xuly Bët has its well earned place in fashion history. I don't think of fashion without thinking of Xuly Bët. His proposition is a mix of street, couture and Africa and I love it. It's the 25th anniversary of Xuly Bët this year and I'm really honoured to have been able to take his picture. You can see a great Xuly Bët show in the Robert Altman film Prêt-à-Porter.
Read more about the Master Musicians Of Joujouka here and the story of Aïsha Kandisha here.
For French-speakers there is an interview with Ariel Kenig about his book Le Miracle here.
DJHistory has a great interview with Vince Aletti here.
Here is the Xuly Bët site.
Visit Sunny Suits' site here.
[pinterest]