Sleevenotes: Joe Strummer (Gonh Be Funky, 1980)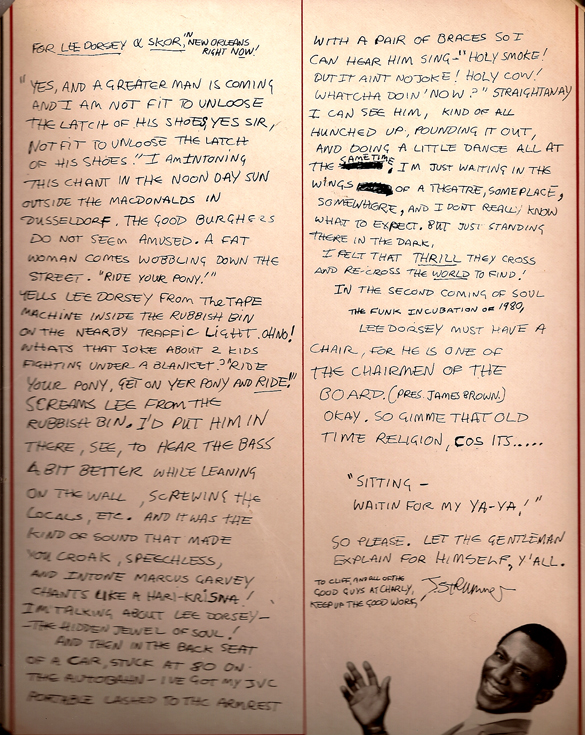 Sleevenotes make a vinyl record package complete.
When they appear with CDs they're just too diddy; on a 12-inch sleeve they're writ large. Like good sleeve design, the best text – whether scrawled or neatly arranged – enhances and delights.
This is Joe Strummer's contribution to Charly Records' rock-solid 1980 Lee Dorsey collection Gonh Be Funky, compiled by Cliff White (who was responsible for an incomparable run of reissues around this time).
Evidently dashed off while on the road, Strummer's notes are those of a true fan, accurately conveying the excitement engendered by Dorsey's deathless music.
The year Gonh Be Funky came out, Dorsey opened for The Clash, achieving renewed appreciation which resulted in appearances such as this from the 1984 Channel 4 film Walking To New Orleans:
One Response to "Sleevenotes: Joe Strummer (Gonh Be Funky, 1980)"
Thanks Paul, for posting Joe's excellent notes in this quality.
[pinterest]