Not-so-hidden persuader: Tate displaying The Identi-Kit Man by Derek Boshier
Chris Stephens, the Tate's head of displays and head curator of modern British art, has organised for Derek Boshier's 1962 painting to be hung at Tate Britain on London's Millbank.
Tate has several Boshier works in its collection; Stephens has chosen The Identi-Kit Man to coincide with the forthcoming publication of the monograph Rethink/Re-entry, to which he has contributed an essay on Boshier's painting in the 60s.
As the Tate caption makes clear, The Identi-kit Man is "one of a series of paintings in which Boshier refers to toothpaste. He was fascinated by the culture of commodities and of the increasingly evident process of Americanization. Toothpaste, which was the very first product advertised on British TV, was seen to epitomise both. His view was influenced by journalist Vance Packard's influential critique of American advertising practices, in his popular book The Hidden Persuaders".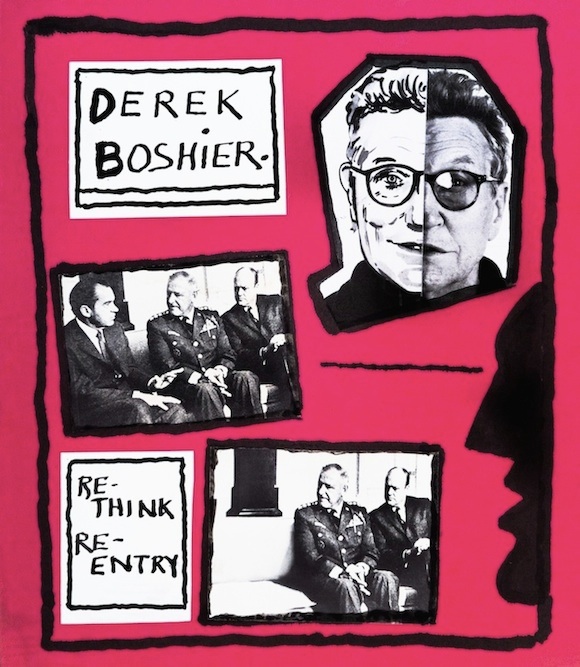 Order your copy of Derek Boshier: Rethink/Re-entry, which is published by Thames & Hudson in October and has a foreword by David Hockney, here.
Author:
Paul Gorman
/ Published:
Aug 6th, 2015
/ Category:
1960s
,
2010s
,
Art
,
Derek Boshier
,
Derek Boshier: Rethink/Re-entry
,
Exhibitions
,
Galleries
,
Monographs
,
Museums
,
Painters
/ Comments:
None
[pinterest]