Sweet relief in design + anti-design: Josef Frank at FTM + Make It Real at DKUK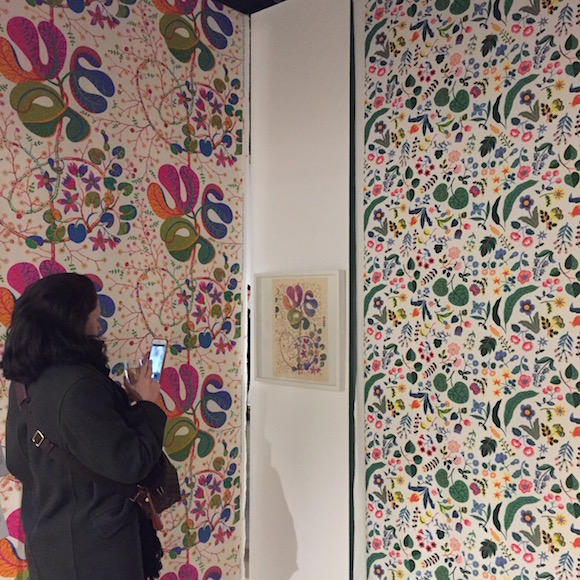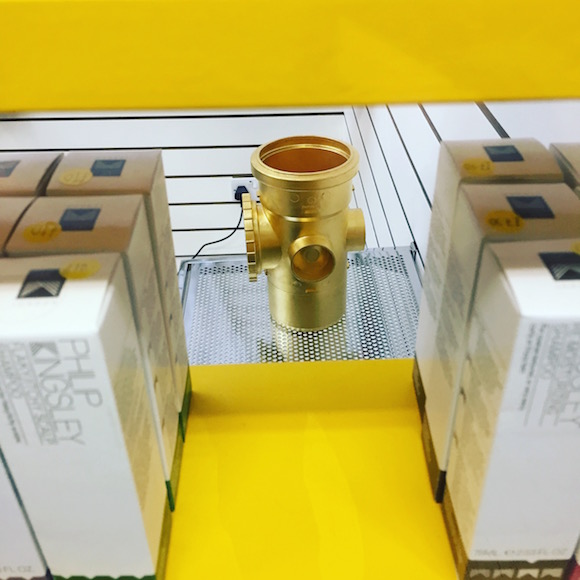 Sweet relief from travails personal and political was provided last night by visits to openings of two contrasting yet similarly satisfying creative endeavours in our great capital.
The Josef Frank exhibition at Bermondsey's Fashion + Textile Museum is – incredibly – the first in Britain dedicated to the towering  "anti-design designer".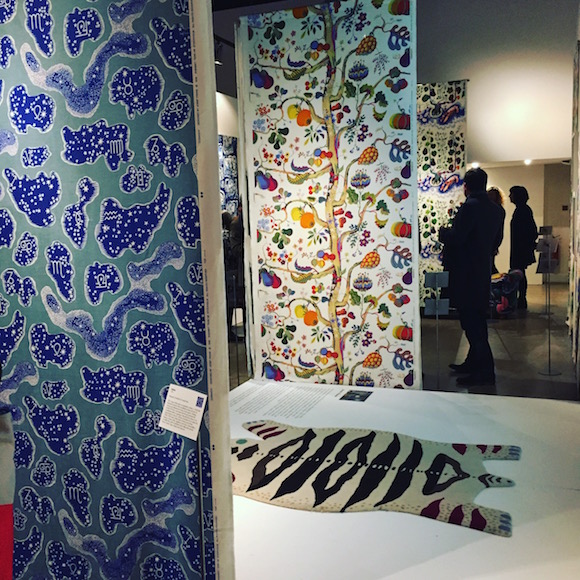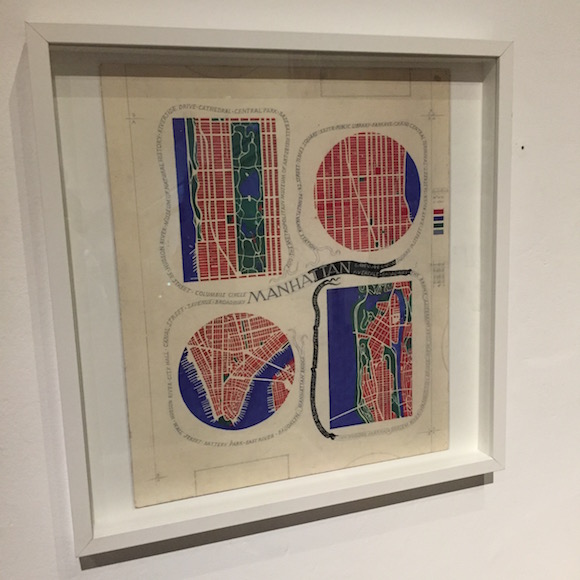 Hung with large-scale and small, framed renditions of Frank's familiar fabric patterns – including those for Svenskt Tenn – as well as displays of watercolours, glassware, furnishings and personal effects, the show also traces the relationship between Frank's work and that of William Morris.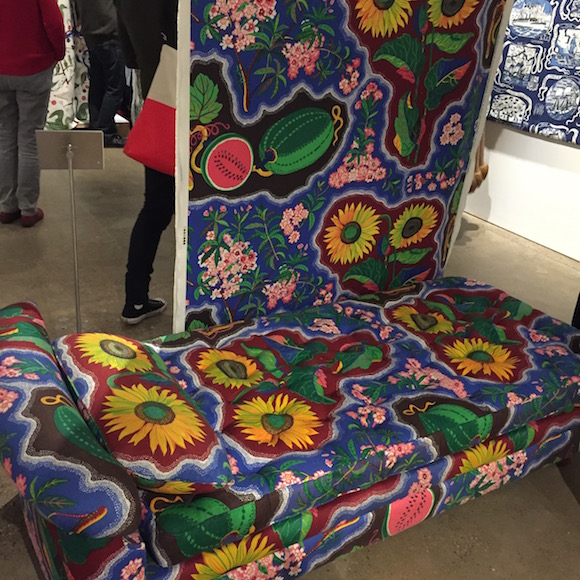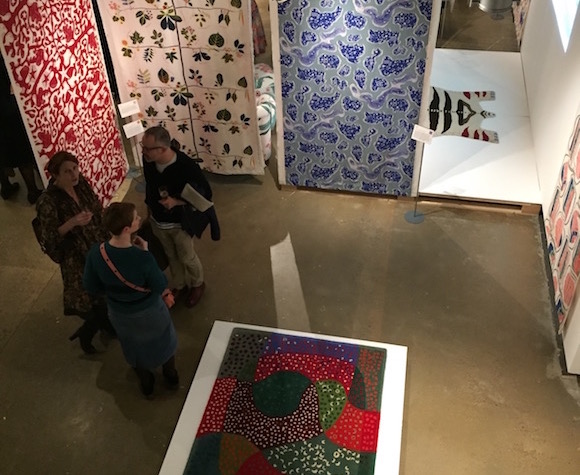 Meanwhile in another part of south-east London, Daniel Kelly's Peckham art-space/hair salon DKUK has been cast anew by Sam Jacob Studio, which is presenting Make It Real there.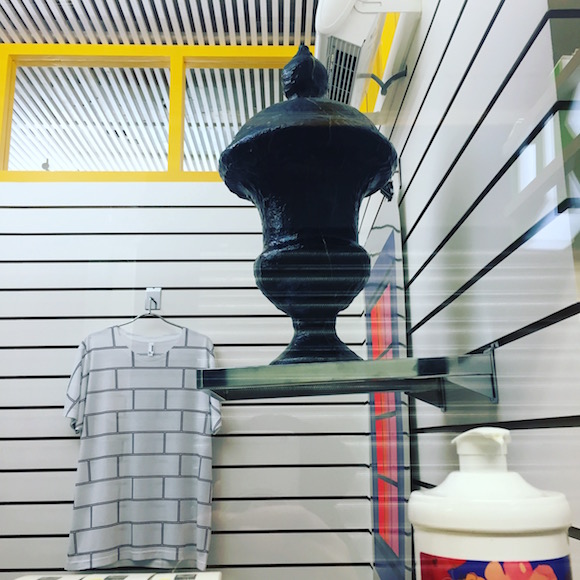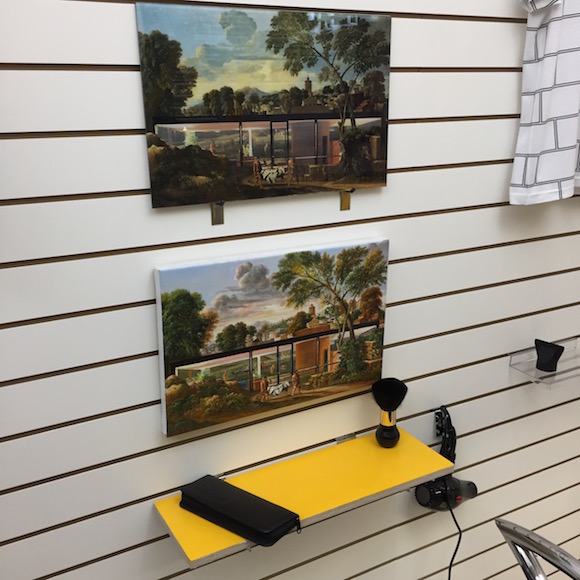 Jacob's objects set out to challenge notions of "design", from a 24 carat gold-leaf gilded soil pipe to a 3D rendition of one of the finials on the railings outside the Bloomsbury address where VI Lenin stayed in 1908, via t-shirts printed as building facades (I particularly like the Mock Tudor) and a scarf bearing the squiggle used to indicate insulation in building plans.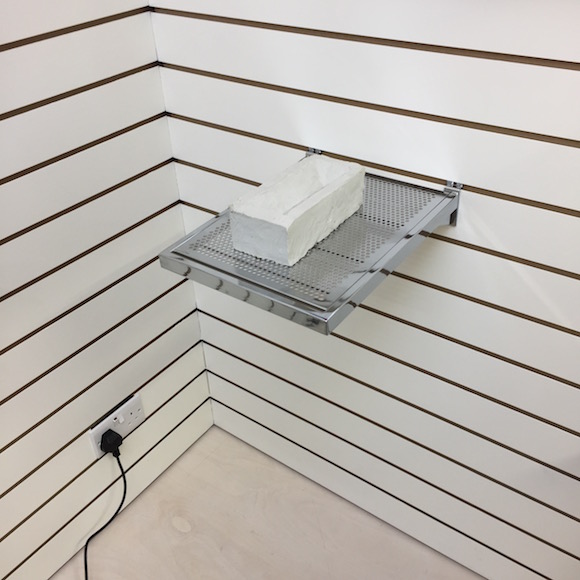 Make It Real shares wit and lack of pretension with the Frank show, and each delivers much-needed nourishment for the soul. I recommend viewing both of them as we did, consecutively if possible.
Josef Frank: Patterns – Furniture – Paintings is staged in association exhibition in association with Stockholm's Millesgården and runs until May 7. More details here.
Read more about Make It Real and the new DKUK here.
Author:
Paul Gorman
/ Published:
Jan 27th, 2017
/ Category:
1940s
,
1960s
,
2010s
,
Architecture
,
Art
,
Artists' Estates
,
Design
,
Exhibitions
,
Galleries
,
London
,
Painters
,
Printmaking
,
Textile design
/ Comments:
None
[pinterest]