The Paradise Garage Mustang pops up in mid-70s early learning book
As punk expert/collector and design academic Paul Burgess notes, references to 430 King's Road turn up in the most surprising places.
So thanks to him for notifying me about this photograph of the coolest address in pop culture – and in particular the tiger stripe-flocked Ford Mustang which adorned the street outside during the Paradise Garage phase – in a 1976 light educational book for young children.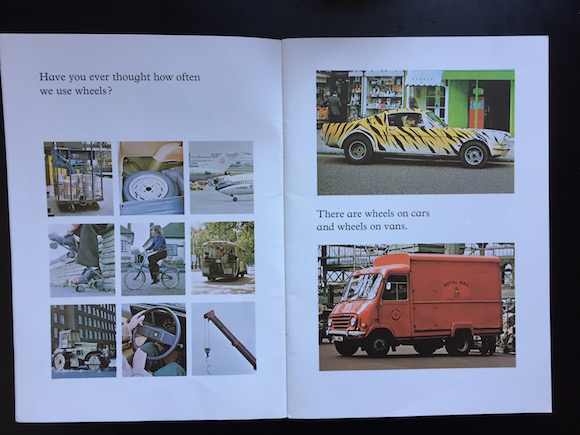 The image by GW Hales appears in Henry Pluckrose's Wheels Everywhere, one of a series published by Odhams Books in the 70s "to encourage young children to talk about everyday things".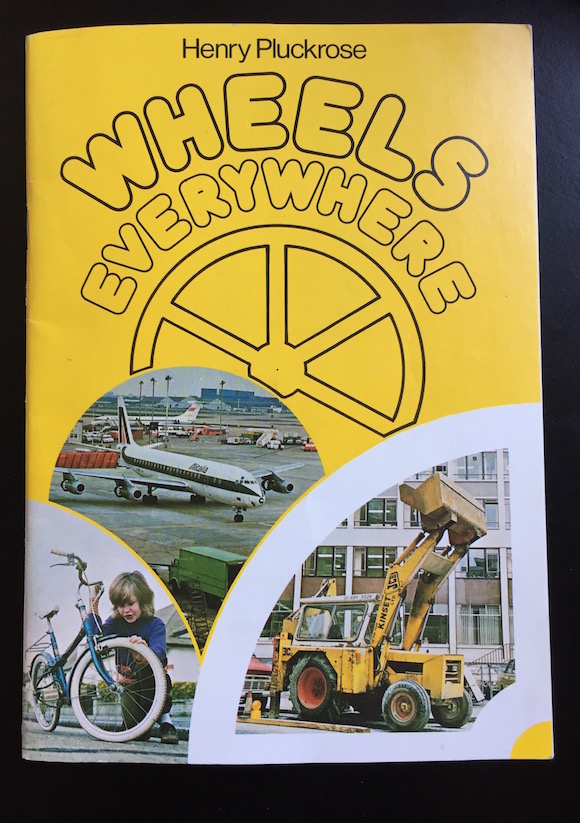 Like the interior and facade of the shop, the tiger stripe flocking of the 1966 Mustang owned by Paradise Garage's Trevor Myles was carried out by design studio Electric Colour Company.
Visible in the passenger seat – since the car conformed to the US left-hand drive – is Lisa Petersen, who worked in the boutique and married Myles.
He was, of course, succeeded at the premises by Malcolm McLaren, who converted the shop into Teddy Boy emporium Let it Rock and brought his partner Vivienne Westwood on board.
[pinterest]