Don't Knock The Rock: John E. Reed's eternal image of exuberant Little Richard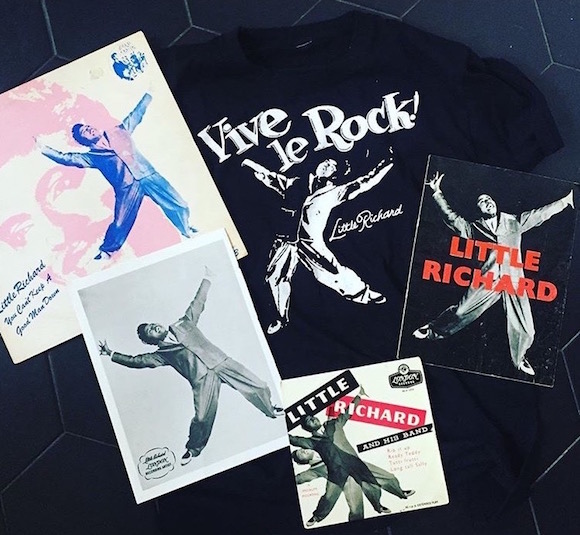 In 1956 the Hollywood photographer John E. Reed took a series of promotional shots of the stars of DJ Alan Freed's rocksploitation flick Don't Knock The Rock.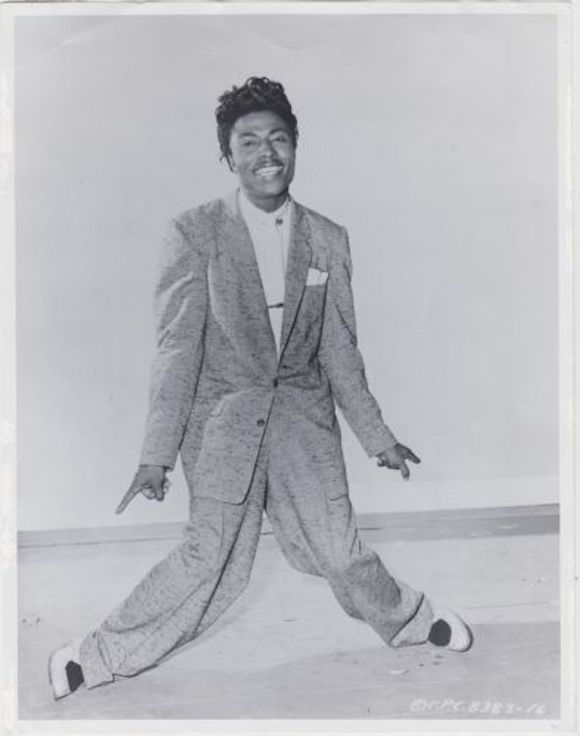 //Above: Reed's images from the same shoot in Los Angeles, 1956//
Among them was Little Richard striking the outstretched pose which lives on in reproductions of the late Malcolm McLaren's 1972 t-shirt design known as Vive le Rock!, from the title he appropriated from a Belgian movie poster and positioned above the image.
The t-shirt was one of five designed by McLaren to coincide with the August 1972 London Rock N Roll Show and sold through Let It Rock, the 50s revival outlet he operated at 430 King's Road with partner Vivienne Westwood.
It was later popularised by Sex Pistols bassist Sid Vicious, who dug out a Vive le Rock! t-shirt from a box of unsold stock in McLaren and Westwood's flat in Clapham, south London, and wore it on and offstage in the summer of 1977.
Reed's image had already been extensively used across record sleeves, concert programmes and posters to promote The Georgia Peach as his international reputation gathered pace in the late 50s and early 60s.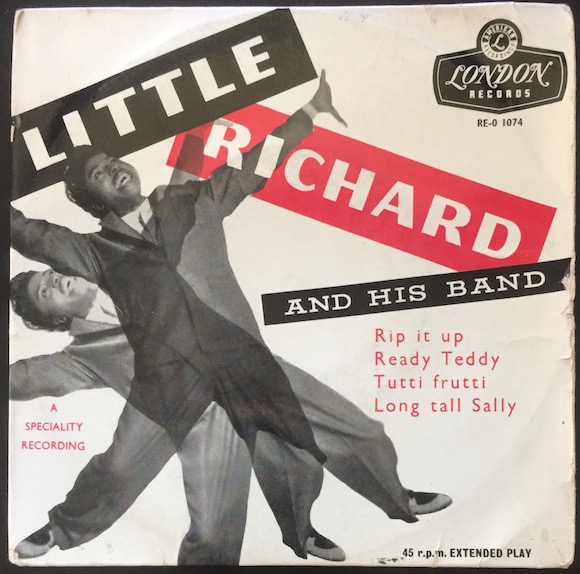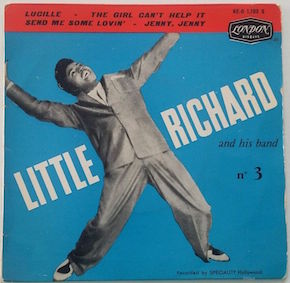 //Reed's photograph was manipulated in various ways for the covers of the series of EPs released in Britain and France in the late 50s//
And these days reproductions of McLaren's shirt design – none of which are sanctioned btw – are available at affordable prices through outlets such as eBay and Etsy around the world, a testament not only to McLaren's ability to produce startling imagery but also to John E. Reed's capturing of Richard Penniman's wild abandon more than 60 years ago.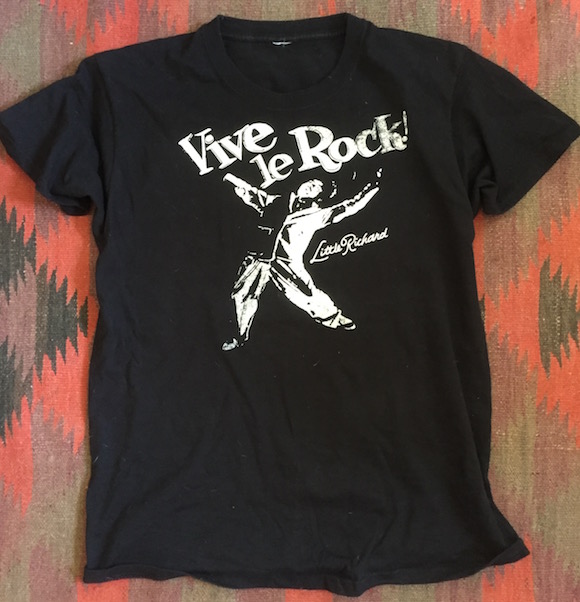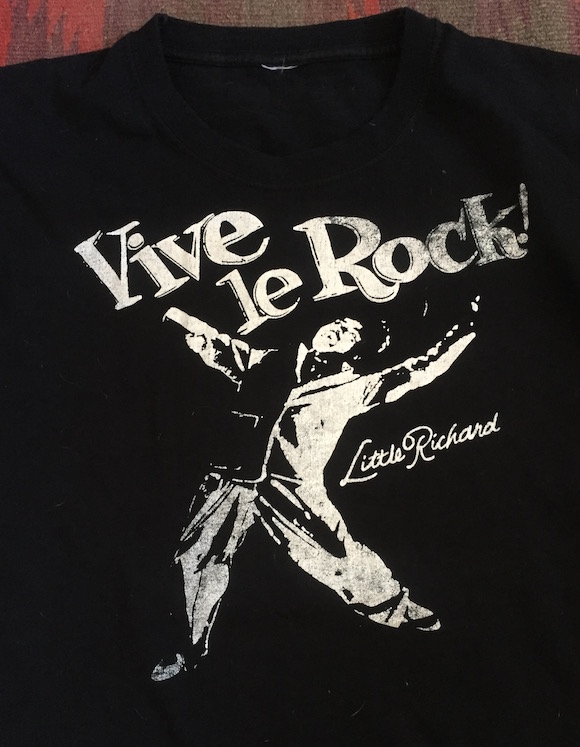 //Repro recently acquired on eBay//
With the recent passing of Chuck Berry we need to treasure Little Richard – and Jerry Lee Lewis, who appeared on another of McLaren's 1972 designs – more than ever.
Vive le Rock!
Author:
Paul Gorman
/ Published:
Apr 20th, 2017
/ Category:
1950s
,
1960s
,
1970s
,
430 King's Road
,
Chelsea
,
Let It Rock
,
Malcolm McLaren
,
Photography
,
Rock & Roll
,
T-shirt design
,
Teddy Boys
/ Comments:
None
[pinterest]