Before We Were Men: With David Gwinnutt, Ian Massey and John Maybury at National Portrait Gallery tonight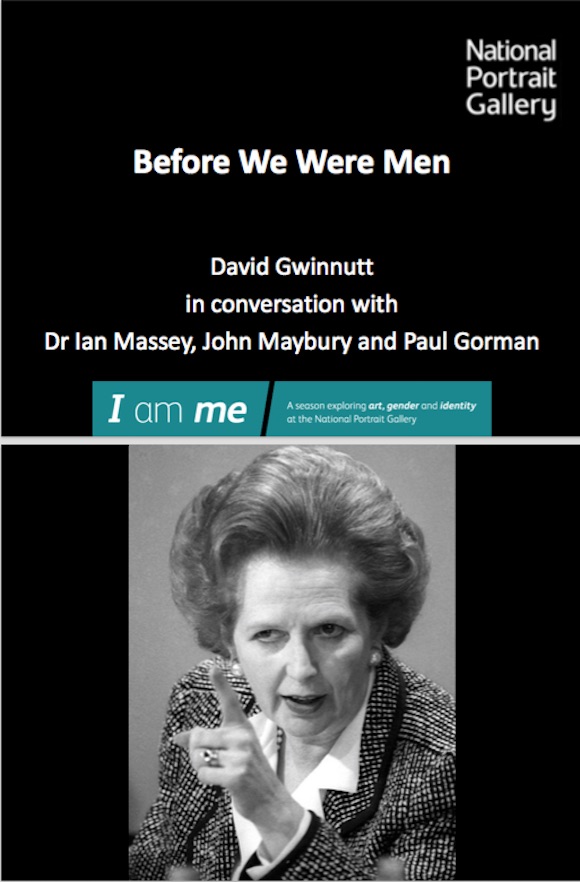 Tonight I will join academic and arts writer Dr Ian Massey and filmmaker John Maybury in conversation with photographer David Gwinnutt for an event to coincide with his exhibition Before We Were Men at the National Portrait Gallery.
We'll be talking about lives lived against the grain during hard times, as captured by the photographs Gwinnutt took of creative London in the 1980s, a topic of as much relevance in this Trumpian, Brexit-blighted present as it was during the era of Margaret Thatcher and Ronald Reagan.
I was a trade paper reporter and editor observing a lot of this activity, and my contribution will draw on my experiences of London life at the margins at that time and my subsequent work documenting and researching visual culture across the disciplines from art, design, fashion and film to media, music and photography.
Tickets and more details here.
[pinterest]