My new book – The Story Of The Face: The Magazine That Changed Culture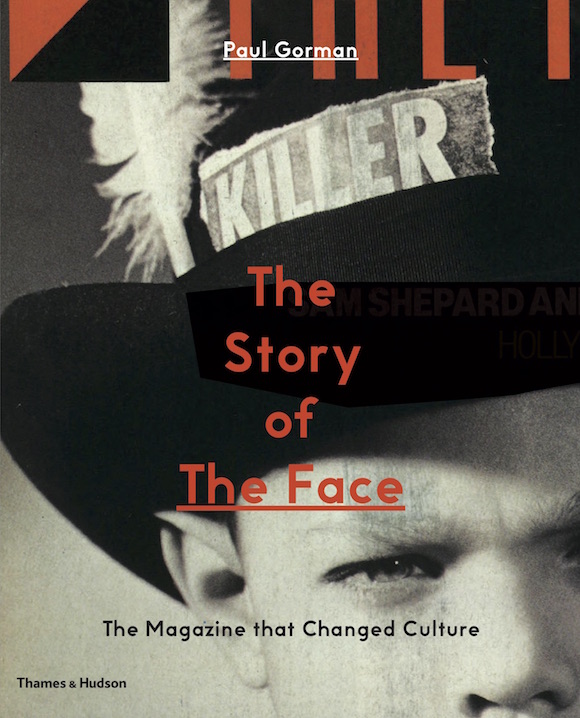 This is the front of the jacket of my new book The Story Of The Face: The Magazine That Changed Culture, which is published by Thames & Hudson this autumn.
The design, by Therese Vandling, homes in on one of the magazine's most powerful front covers: Buffalo's March 1985 "Killer" image of the young model Felix Howard photographed by Jamie Morgan and styled by the late Ray Petri. The reverse of the jacket incorporates another stunning visual: the late Corinne Day's "3rd Summer Of Love" photograph of Kate Moss which appeared on the front of the July 1990 issue.
Spanning the build-up to Nick Logan's launch of the publication in May 1980 through to the aftermath of the sale to Emap (latterly Bauer) in July 1999, The Story Of The Face took me six years to complete and comprises 352 pages with 400-plus images.
Based around 14 chapters which are evenly spread across the 1980s and 1990s, it includes a stellar list of contributors and interviewees and an introduction by Dylan Jones, editor-in-chief of GQ and one-time associate editor of The Face.
The publication could not be more timely, occurring as it does amid the current independent magazine explosion and, of course, the plans by new owners of the title to relaunch The Face.
The Story Of The Face is available to order here.
4 Responses to "My new book – The Story Of The Face: The Magazine That Changed Culture"
When is this available, please?

This autumn – the amazon link has November but that date can move forward.

Paul,

Amazing magazine, amazing book. I remember every day your editorial project.

Big hugs dude! we want THE FACE back again… now!

a_

[…] The Story of The Face: The Magazine That Changed Culture by Paul Gorman will be published in November by Thames & Hudson http://www.paulgormanis.com  https://thamesandhudson.com/ […]
[pinterest]