Barney Bubbles x Fred Perry: This year's most exciting street-style collab
The countdown is on to this years's most exciting street-style collaboration: the limited edition Barney Bubbles x Fred Perry collection.
This comprises four shirts featuring graphics by the music design maestro. With an accompanying patch each, they will be available online and in stores worldwide from Wednesday August 9; prior to that shirts can be purchased in person from the Fred Perry shop in Henrietta Street in London's Covent Garden from August 3.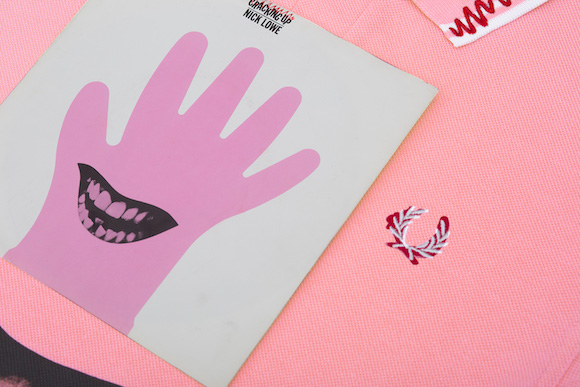 Born Colin Fulcher in deepest west London, Barney Bubbles is arguably the greatest designer to have engaged with popular music, best known for the immediacy of his vibrant and dazzling artworks and art direction across a range of media for musicians and performers from the Rolling Stones, Hawkwind, Nick Lowe and The Damned to Elvis Costello, Depeche Mode, The Specials and Ian Dury.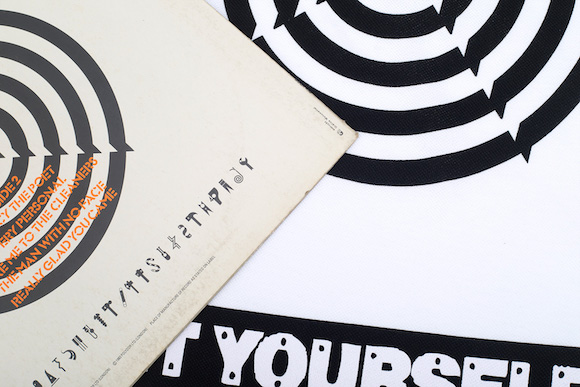 As such Bubbles' oeuvre visually tracks the story of popular culture through r&b, psychedelia and hippie and prog to pub rock, punk, new wave and post-punk. As Sir Peter Blake has said: "Barney Bubbles was so good I couldn't really have competed with him." Meanwhile Billy Bragg, one of his clients and friends, points out: "We were misfits in the pantheon of pop; Barney made us look magnificent!"
The Fred Perry limited edition collection focuses on designs Bubbles produced for art-school r&b group The Muleskinners – whose ranks included the late Ian McLagan, later to become a member of the Small Faces and The Faces – as well as Elvis Costello And The Attractions, Ian Dury & The Blockheads and Nick Lowe.
You'll be able to order Barney Bubbles X Fred Perry shirts online here and from Fred Perry outlets around the world from August 9. Remember: this is a limited edition.
To launch the collaboration, which has the blessing of the Barney Bubbles Estate, I am staging an exhibition of finished artwork and rare items relating to the designs featured on the shirts at the Fred Perry store in central London's Henrietta Street; this will run from August 3 – 18.
More details to follow on that, as well as another exhibition of Bubbles' 3D designs I am organising with gallerist Rob Tufnell at his new London space in September.
5 Responses to "Barney Bubbles x Fred Perry: This year's most exciting street-style collab"
Fabulous stuff Paul!

Paul:
Are there any more of those autographed Barney Bubbles books left? I want one BADLY.

Also…I've been all over online today trying to buy the Fred Perry BB clobber but I can't find it on the FP website or anywhere. Am I missing it somewhere?

Thanks in advance and cheers from Austin..

Richard Luckett

Hi Richard – the FP collab will be available from this Thursday (Aug 3) from Fred Perry's Henrietta Street store in London's Covent Garden and then available online and from FP stores worldwide from August 9.

I have some BB books ready to be signed and for sale here: http://www.ebay.co.uk/itm/192243608265?ssPageName=STRK:MESELX:IT&_trksid=p3984.m1555.l2649

All best

PG

Paul!
Thanks for the link. I bought one immediately. However I have a "large" issue with the Barney Bubbles X Fred Perry collaboration -the utter lack of realistic sizes available. The largest size (42) is just LARGE! I haven't worn a large in many years and I seriously doubt that many of the folks of a certain age like myself who are old enough to remember Barney Bubble's work are size large either.

I have been a rock 'n' roll tour merchandise manager for 35 years and clobber is my business and I was fully intending to buy all four but I need EXTRA LARGE! I feel this is a serious oversight on FP's part and they are gonna lose a lot of business because of it. I have a "big" issue with Ted Baker for the same reason. We XL's want to be trendy too! Why is it that only 20-30 year olds get to wear this cool gear? With love and respect…Richard

Hi Richard

I take your point and will ask FP.

best

P
[pinterest]