Zines: Bad Seed 1-3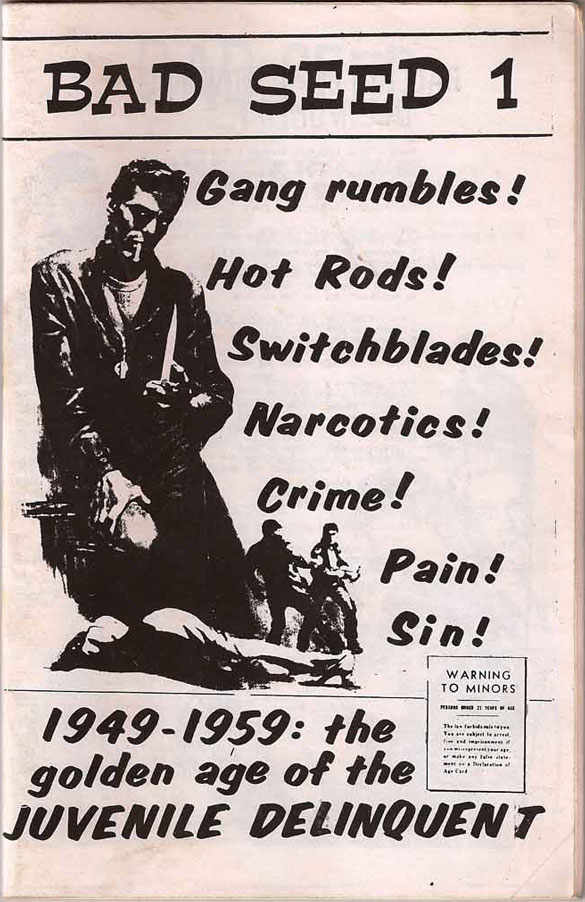 Published 1984-85, here are the covers and some content from the first three editions of Bad Seed, Miriam Linna's celebration of Juvenile Delinquency, the "overnight plunge into general degeneracy" among US teens in the 50s.
At the time the JD scare prompted a media frenzy which was accompanied by an explosion of books, music, flicks and fashions.
All of these aspects of JD are sampled in the pages of this 8.5″ x 5.5″ stapled zine produced by one-time Cramps drummer Linna, whose work with partner Billy Miller has manifested itself in such ventures as garage band The A-Bones, enduring reissue label Norton and, imho, the greatest music magazine of all time, Kicks.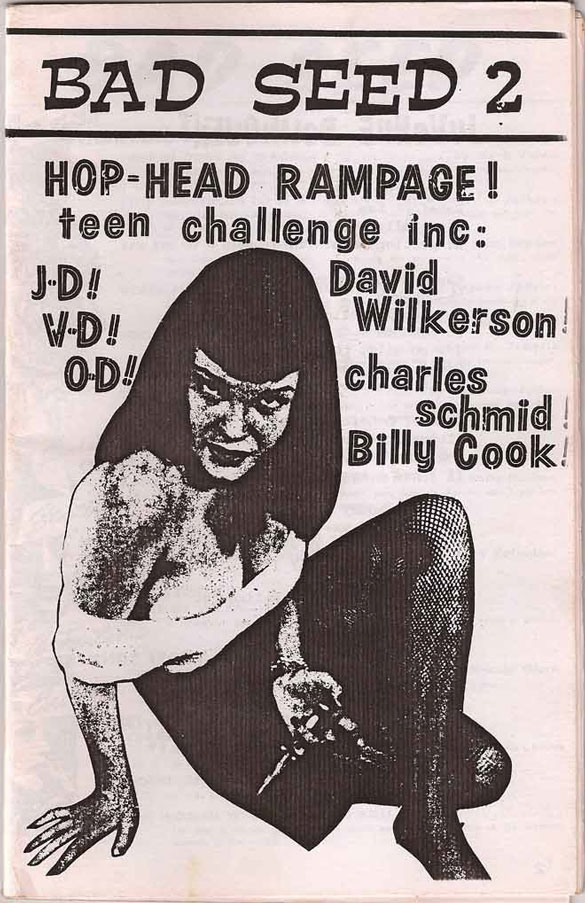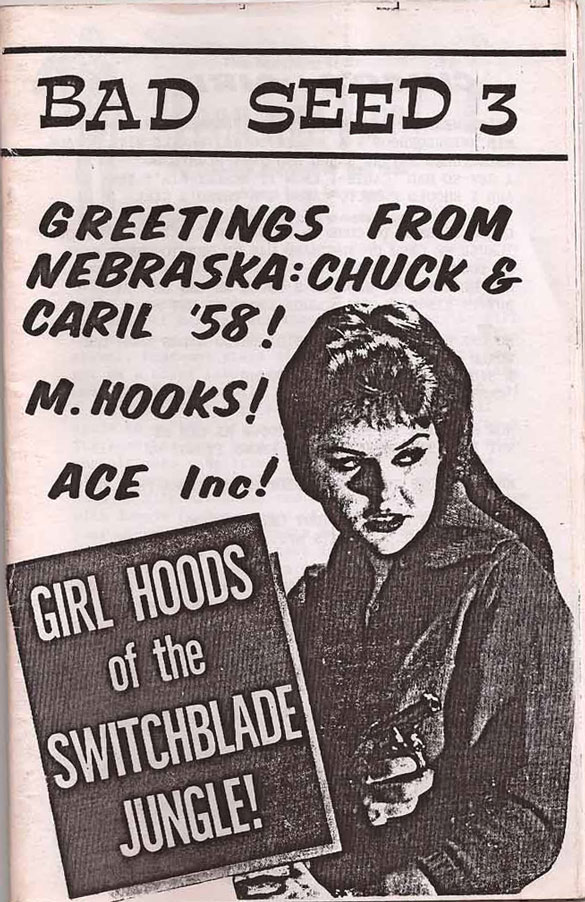 This is where the notion of teenagers as a threat to society was minted, and via a variety of archives, Linna explores all the angles, from dope and STDs ("JD!! VD!! OD!!") to the pulp fiction of Harlan Ellison, lyrics for JD classics, promiscuity, gang violence and the exploits of teen murderers Charles Schmid and Charlie Starkweather (whose Nebraskan killing spree with girlfriend Caril Ann Fugate inspired Terence Malick's Badlands).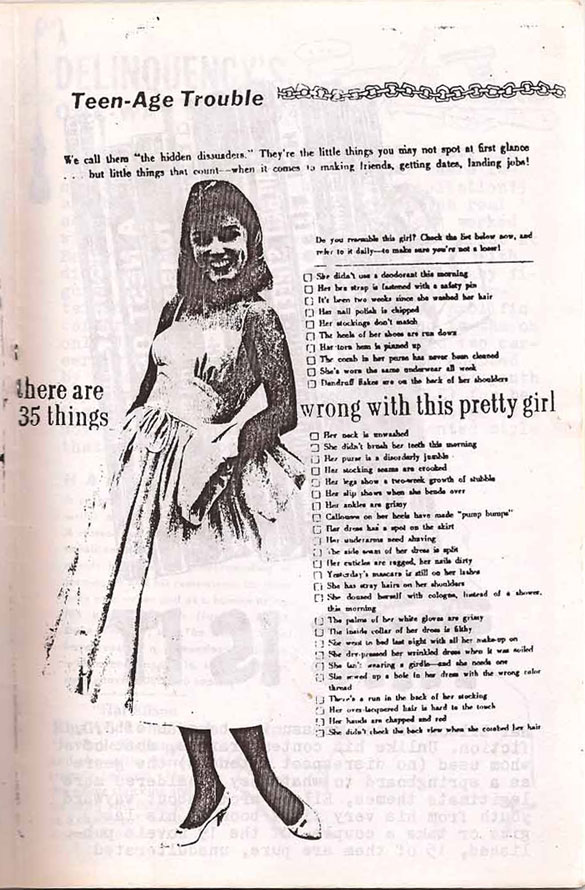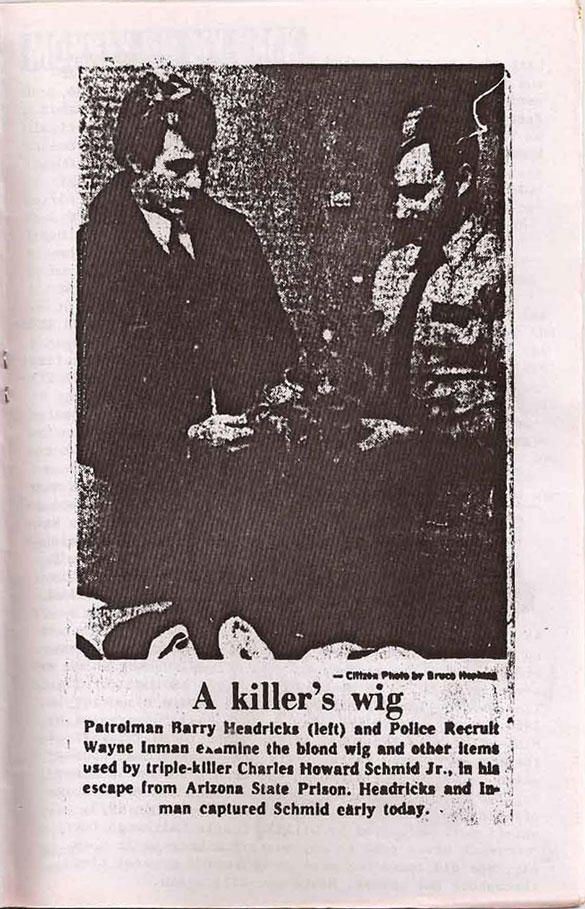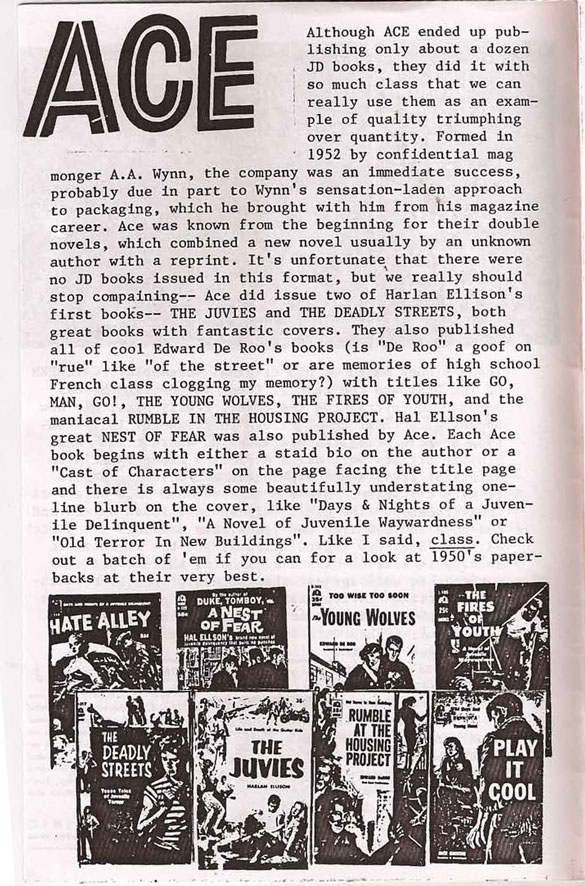 Linna isn't a fan of Badlands, which she believes romanticised the pretty abject behaviour of Starkweather + Fugate. With Bad Seed she provides an unblinking insight into the symbiosis at the heart of JD: serious derangement and sensationalised reportage.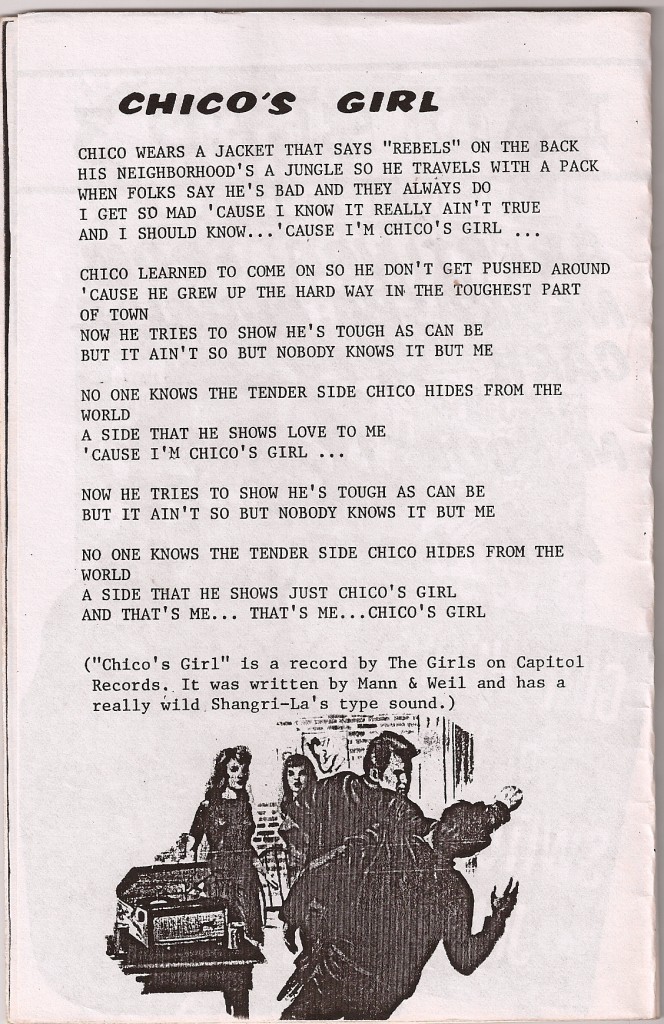 Here is the gang classic Chico's Girl by The Girls – as recommended in Bad Seed 2:
One Response to "Zines: Bad Seed 1-3"
[…] a music writer, she also is a recording artist, drummer, and former magazine publisher (Kicks and Bad Seed). She continues since 1986 moreover to make substantial cultural contribution by deep engagement in […]
[pinterest]