Barney Bubbles x Fred Perry: Shirts available, exhibition opens + interview and playlist online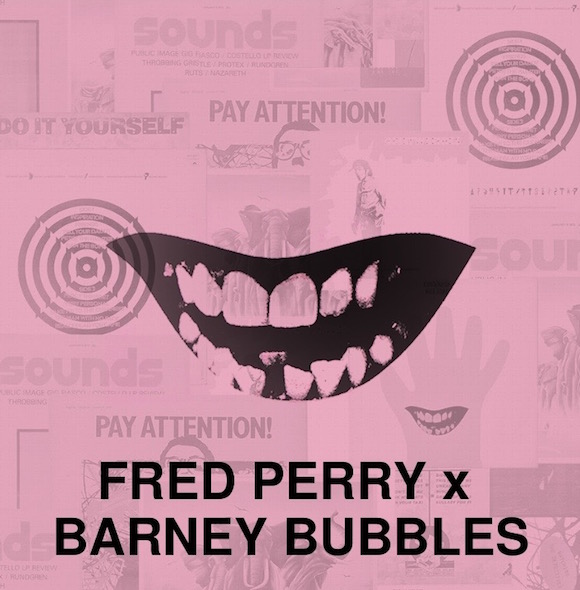 The Barney Bubbles x Fred Perry shirts are available to buy now online; click on the image above to find out more.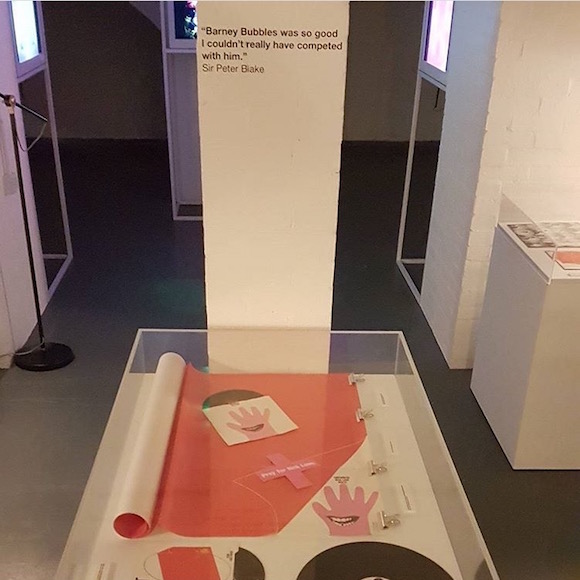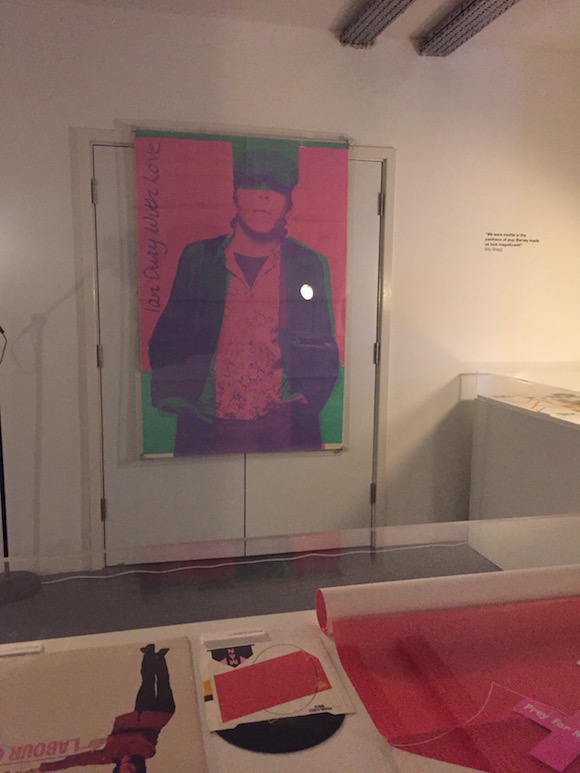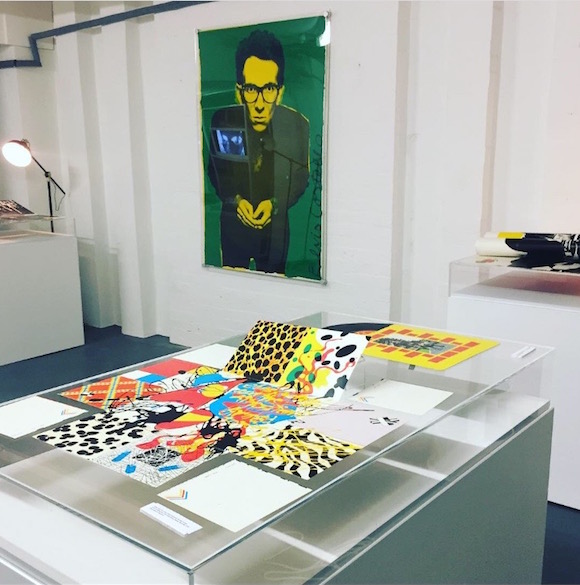 The collaboration was launched last week at Fred Perry's flagship London store in Covent Garden, which is housing a mini-exhibition of artwork relating to the four shirts for the next couple of weeks.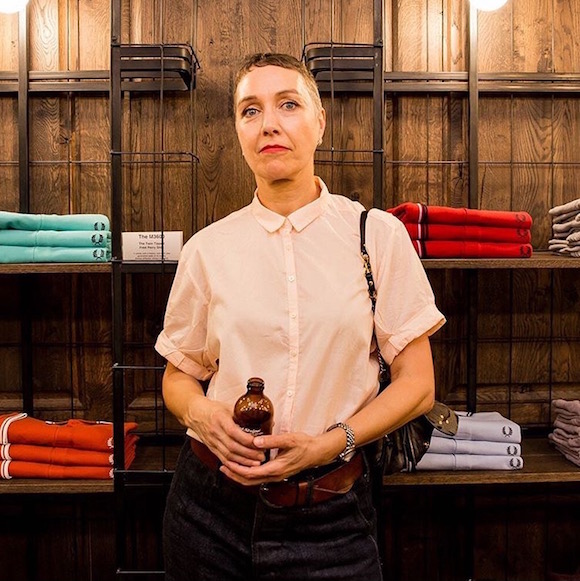 //Above: Private view attendees included artist Duggie Fields and Linnet Yates. Photos: @fredperrysubculture//
Among the attendees to the private view were such friends of Barney Bubbles as the DJ/manager Jeff Dexter – who recalled how he and members of the group Alfalpha contributed backing vocals to the Ian Dury & the Blockheads track Inbetweenies – while Dury's friend "Smart" Mart Cole talked about visiting Bubbles' art studio with the late singer for the selection of the 25 wallpaper cover variants for Do It Yourself, the LP on which Inbetweenies appeared.
The show also includes a special treat in the form of screenings of the Barney Bubbles Triptych film installation created by designer Kate Moross to the Hawkwind track You Shouldn't Do That.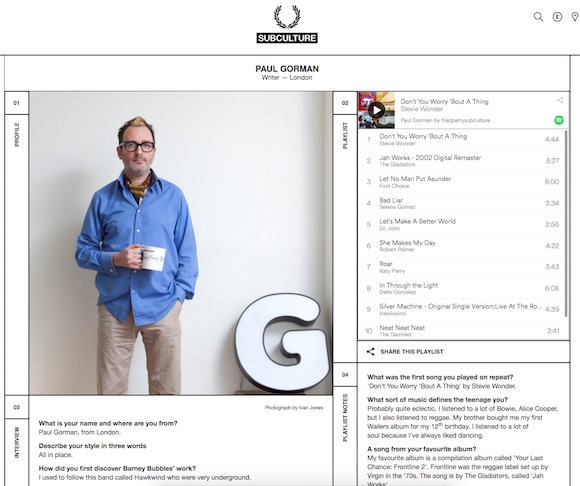 In addition I have been interviewed about Barney Bubbles for Fred Perry's Subculture website. To read the interview and hear my playlist, click on the image above or go here.
The four shirts, which draw on graphics created for Elvis Costello And The Attractions as well as Dury, Nick Lowe and The Muleskinners, will be stocked in the street-style label's stores worldwide from this Wednesday (August 9). Check out the Fred Perry website here.
Barney Bubbles: Artworks runs until Friday August 18. Details here.
[pinterest]