George Cox: My essay on the great British brand and creator of the creeper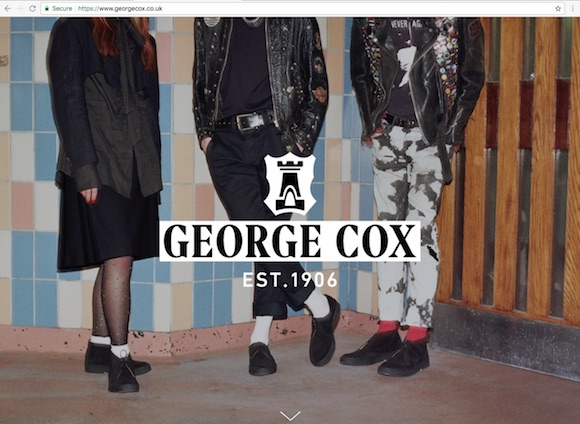 //Above and below: Screen grabs from the all-new George Cox website//
To mark the relaunch of the fifth-generation British rock'n'roll footwear brand George Cox, I have written an essay tracing the history of the company from the establishment by brewery worker George James Cox in 1906 to its welter of activities in the 21st century.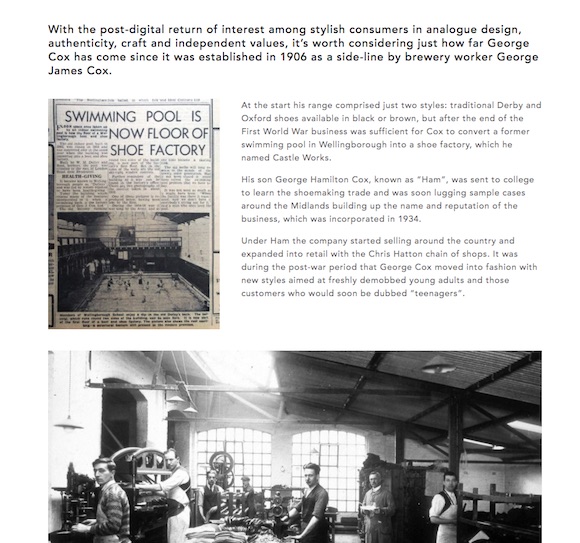 My text appears on the all-new George Cox website, providing historical context for the relaunch in September which will include an exciting collaboration with one of the the fashion world's most prominent international players.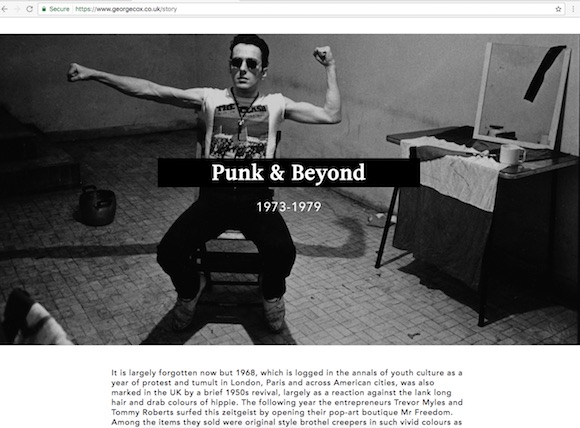 Read my history of George Cox, complete with exclusive details on the company's creation of the first brothel creeper 'The Hamilton' in 1949, here.
One Response to "George Cox: My essay on the great British brand and creator of the creeper"
people styled like what we grew up with looks weird lol
[pinterest]