Barney Bubbles: Optics & Semantics at Rob Tufnell London
You wait years for a Barney Bubbles exhibition and then two come along in the space of a month.
On the heels of the mini-show of Barney Bubbles music designs at Fred Perry's basement space in Covent Garden comes a different take on the work of the late graphics maestro.
"In graphics, in the music business at least, Barney pioneered the use of everyday objects in his work. He could see the design and the beauty in the apparently banal"
Suzanne Spiro, artist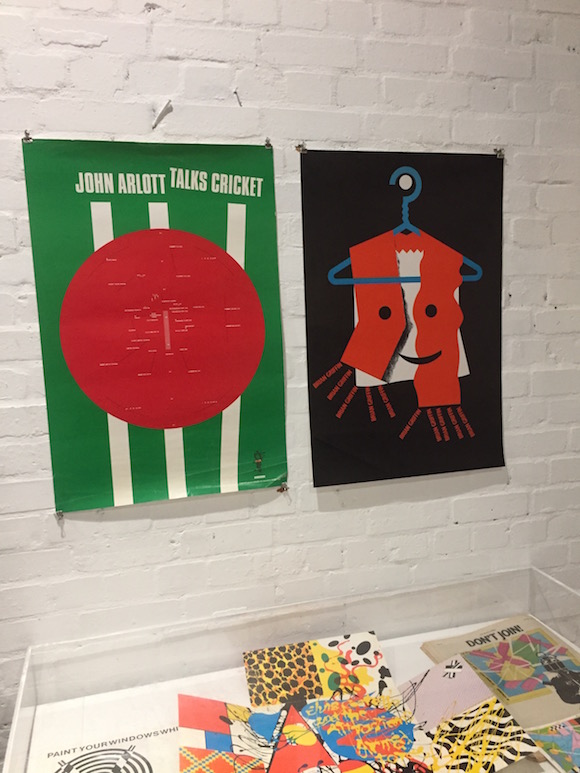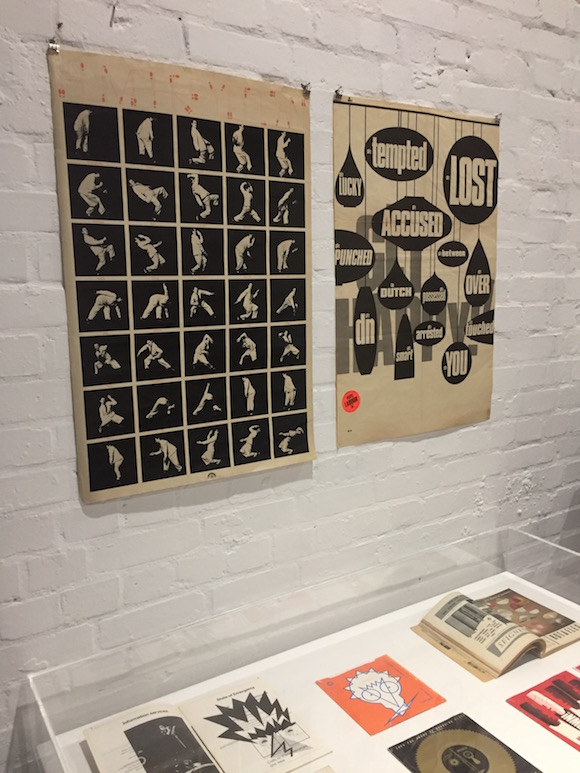 Barney Bubbles: Optics & Semantics – which opens tonight at gallerist Rob Tufnell's new space in Vauxhall, south London – is centred around examples of the extraordinary furniture designs Bubbles produced in the early 1980s.
The exhibition explores the domestic and workplace preoccupations threaded through the work of Bubbles from his years at Conran Design in the 1960s to his death in 1983.
Throughout his career,  Bubbles often turned to the functional and mundane for inspiration: ashtrays, scarves, matchsticks, tweezers, ring-pulls, combs, decorative glass swans and pottery poodles, lightbulbs, particularly lightbulbs, all these and more were appropriated for the alchemising of spell-binding artwork.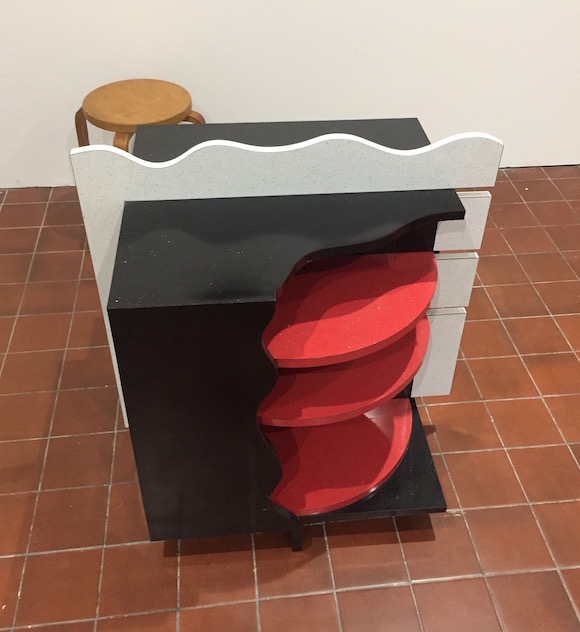 Punk's mid-70s bricolage breakthrough afforded Bubbles free rein: think of the cover of Nick Lowe's single I Love The Sound Of Breaking Glass – a dolorous face arranged from stray elements including a rotary saw blade, paperclip, ring pull, scalpel blade and tweezers – or Ian Dury's profile picked out in matchsticks for his 'Hankie Pantie' UK tour, or the kitchen mops serving as swaying fans' heads in his promo video for Squeeze's Is That Love…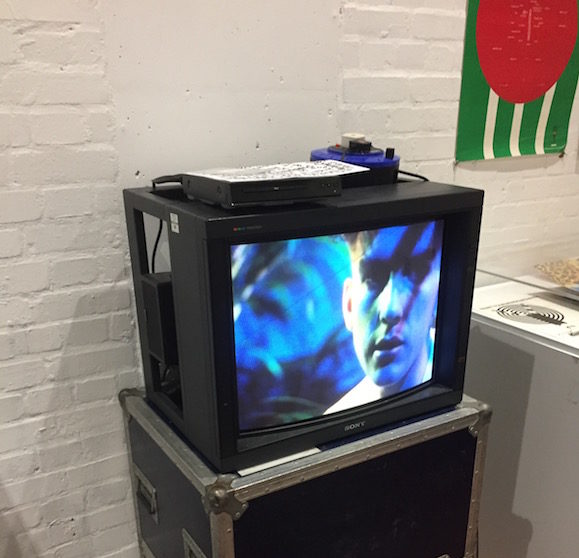 With the encouragement of his friends Jake Riviera and Brian Griffin, Bubbles often broke the bonds of the fast-formalising music industry, designing rugs, books, magazines and art-zines, watches bearing the Blockhead logo inspired by memories of the Left Book Club insignia of the 40s, a clock blazoned with a slogan Riviera had spied in a Los Angeles dry cleaners, and a range of furniture to rival the best of post-modern design thinking coming out of Italy at that time.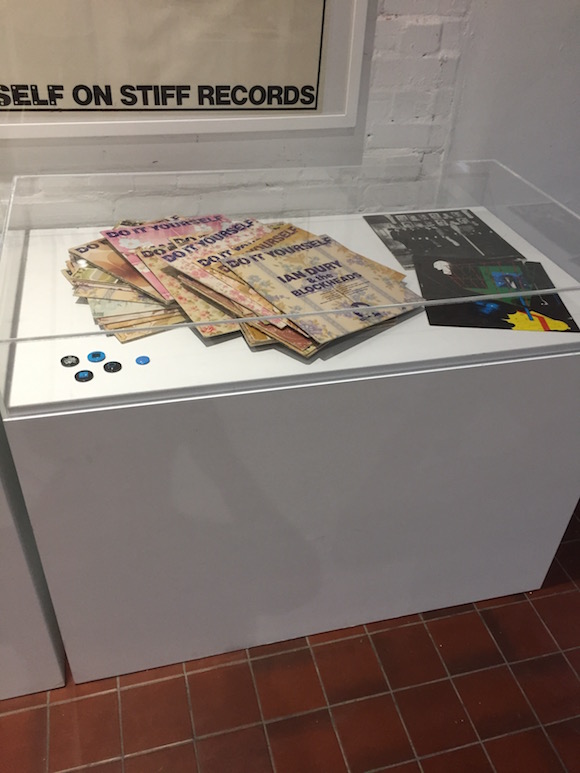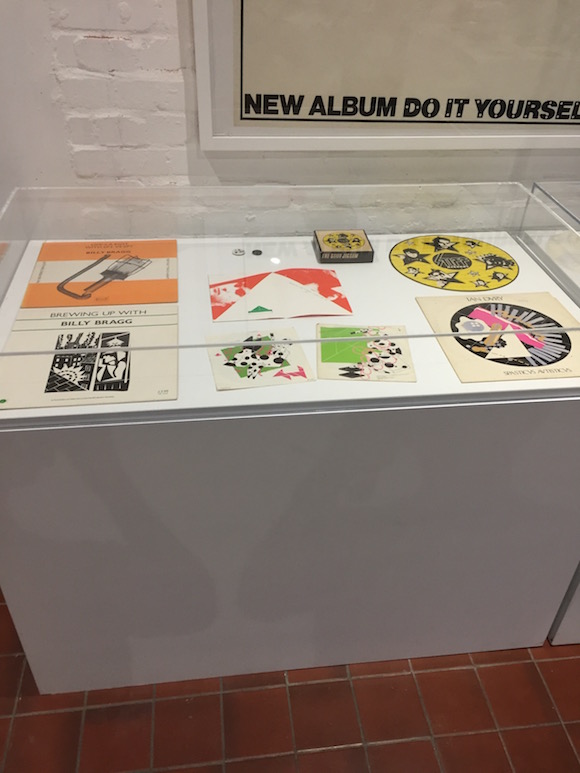 The title of a 1982 LP by Paul Carrack, the sleeve of which depicts the singer against a swirling vortex of standard lamp, shade and a pinny, encapsulates Bubbles at his best: Suburban Voodoo is what he did do, so well.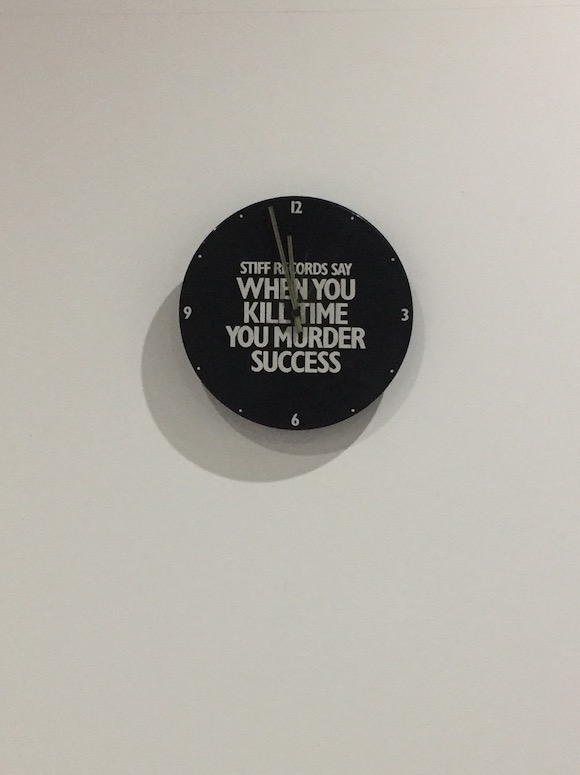 Come experience some of that voodoo firsthand at Optics & Semantics, which is on until September 23 at Rob Tufnell, 139 Lambeth Walk, London SE11 6EE.
More info here.
**We are very grateful to Fred Perry for loaning us the vitrines for this show**
Author:
Paul Gorman
/ Published:
Aug 31st, 2017
/ Category:
1960s
,
1970s
,
1980s
,
Barney Bubbles
,
Barney Bubbles: Optics & Semantics
,
Design
,
Ephemara
,
Exhibitions
,
Furniture Design
,
Poster design
,
Reasons To be Cheerful: The Life & Work Of Barney Bubbles
,
Record sleeve design
/ Comments:
None
[pinterest]