Dancing at the Tottenham Royal, driving across town for a decent spag bol, the hip young gunslingers NME ad, founding The Face and much, much more: Listen to Nick Logan talk about his London with Gary Crowley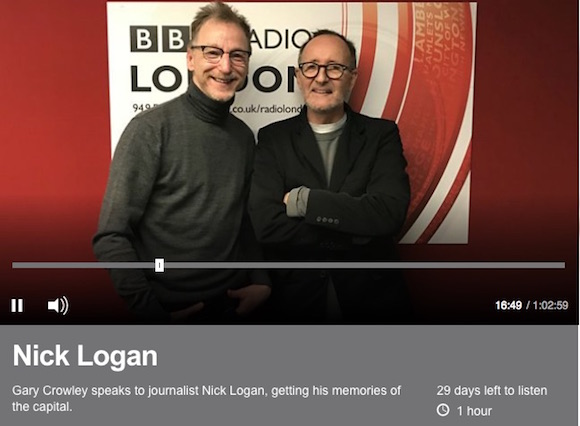 For the 'My London' slot on his BBC Radio London programme, British broadcaster Gary Crowley has conducted an illuminating interview (with musical choices) with Nick Logan, editor, publisher and hands-down the greatest British magazine innovator of our time.
Aside from delving into his memories of founding The Face, Logan also talks about a rich raft of experiences from seeing James Brown at the Walthamstow Granada to driving an hour-and-a-half from east London to Fulham's legendary Parsons restaurant for a palatable spag bol (and The Great American Disaster for a decent hamburger) to placing the "hip young gunslingers" ad in the NME and seeing The Ramones at The Rainbow in north London's Finsbury Park.
Logan's musical choices:
James Brown – Papa's Got A Brand New Bag (1966)
Gypsy Woman – The Impressions (1961)
Sam Cooke – A Change Is Going To Come (1964)
The Ramones – Blitzkrieg Bop (1976)
The Specials – Ghost Town (1981)
Sandy Denny – Who Knows Where The Time Goes (1973)
Listen up here.
[pinterest]