The Story Of The Face x NYC at Sonos in SoHo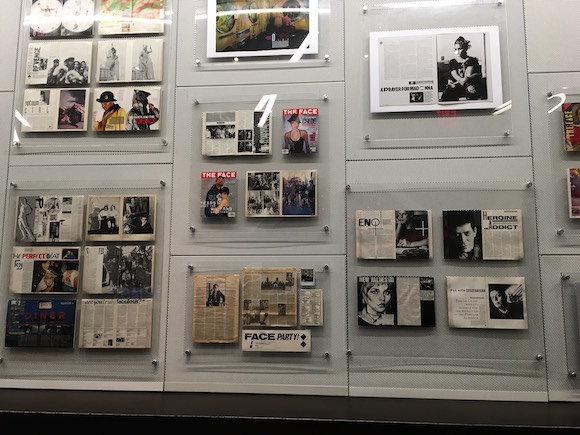 I am again partnering with Sonos for a fresh brace of exhibitions at the home audio specialist's London and New York stores.
Following the successful Song Stories: David Bowie displays in each outlet, I have organised two shows to mark the recent publication of my book The Story Of The Face. Each has site-tailored exhibits, including original articles and covers from my magazine library, scaled-up enlargements and precious archival material provided by The Face founder, editor and publisher Nick Logan.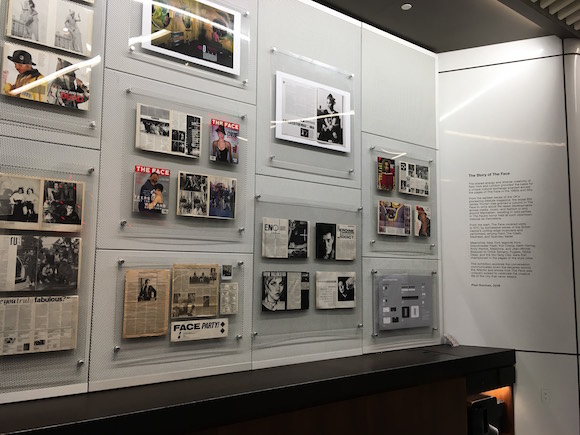 The New York exhibition is now open, and includes original copies from the first issue of The Face in May 1980 (a feature on Nutty Boys Madness in Manhattan) to editions starring the likes of Mobb Deep, Chloë Sevigny and Method Man in the 1990s. Among the exhibits supplied by Logan are invites to the historic parties thrown for the magazine at 80s Manhattan mecca Area as well interviews and features on him and his game-changing title in the Village Voice and the New York Times.
As a comment on the unique cultural exchange conducted between New York and London – as essayed by The Face throughout its existence – we have selected an enlargement of the 1983 cover featuring Annie Lennox for the main part of the Greene Street store.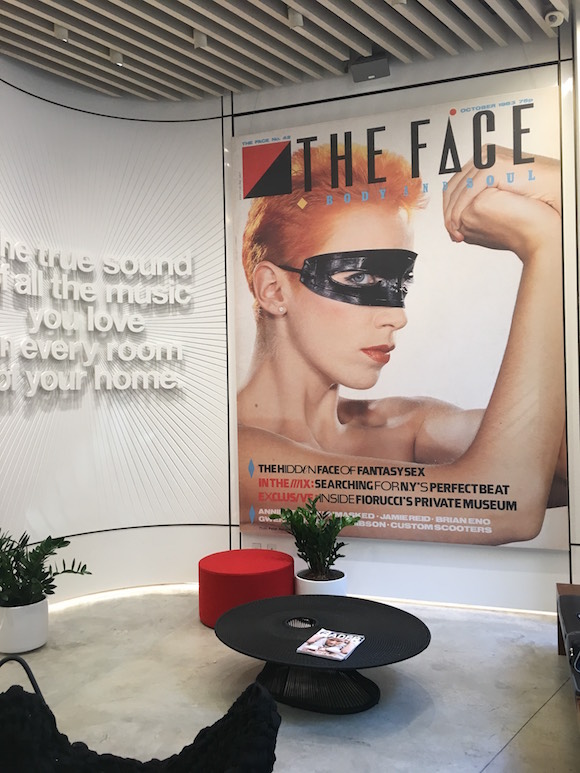 The show's run until April will take in not only New York Fashion Week (in mid February) but also International Women's Day on March 8; reproducing the cover featuring Peter Ashworth's powerful depiction of Lennox at scale seemed to us to make an appropriate statement.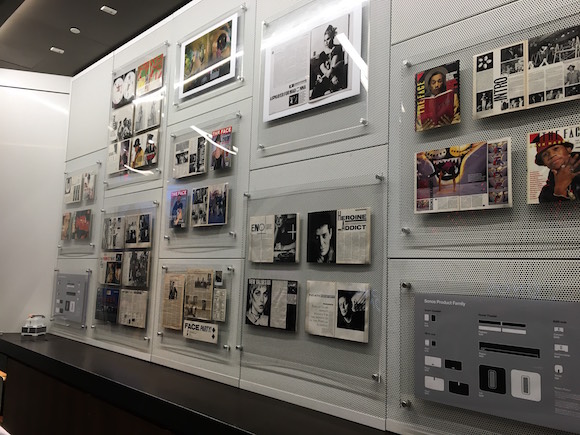 The Story Of The Face x NYC is free to enter for visitors to Sonos at 101 Greene Street, SoHo. Store details here.
The Story Of The Face x London exhibition opens next week at the new Sonos outlet in Covent Garden's Seven Dials. More info on that soon.
Copies of The Story Of The Face: The Magazine That Changed Culture are available here.
***Thanks to Leyla Ibrahim for the photos***
[pinterest]