Books: Austin Osman Spare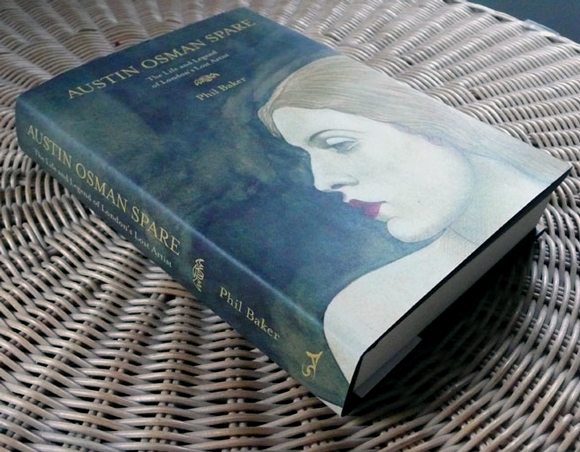 Described by Alan Moore as William Blake's "fellow impoverished south London angel-headed nut-job", Austin Osman Spare has slowly but steadily ascended from obscurity since the critic Mario Amaya's mid-60s declaration that Spare was responsible for "the first examples of Pop art in this country".`
Fueilleton's John Coulthart has committed much space to spreading the online word about the peculiar artist who fell on hard times after brilliant beginnings; start with his 2006 post here.
Phil Baker's handsome new book pays florid tribute with contributions from such Spare disciples as Moore, Ossian Brown and Steffi Grant (who, with her recently deceased husband Kenneth, became a Spare acolyte in the years preceding his death in 1956).
Austin Osman Spare: The Life And Legend Of London's Lost Artist is published by Strange Attractor Press.

[pinterest]