Beatbooks 57: Patti Smith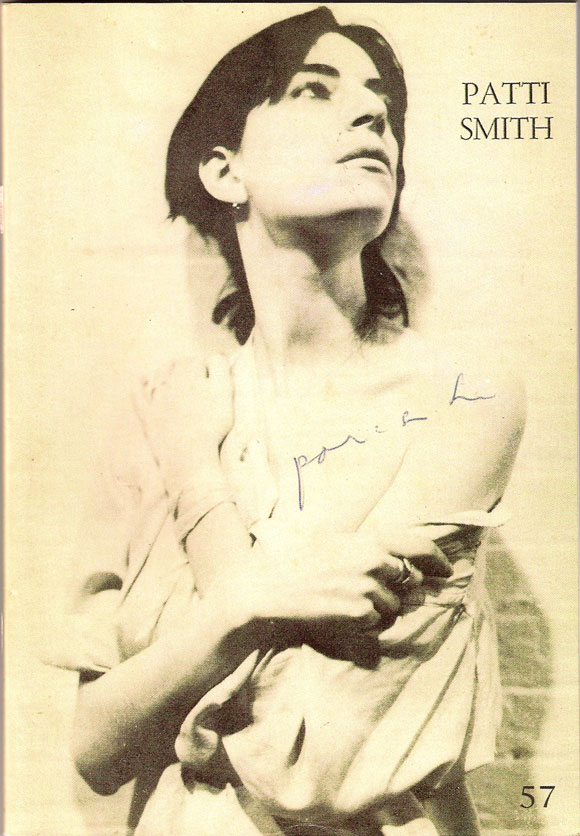 Patti Smith is the focus of the latest Beatbooks sale, which is accompanied by a printed catalogue up to the usual high standards of the archive's curator Andrew Sclanders.
Smith is represented by 110 lots including books, pamphlets and records, exhibition catalogues, concert posters, press kits, books and magazine articles about her, as well as such miscellania as the MS of the 24-line poem A Small Entreaty and a handwritten note to her sister Kimberley.
This is printed on the back cover of the catalogue. The front is taken from another item in the sale: a signed cover of a copy of the Gotham Book Mart first edition of Smith's 1973 collection Witt (from a photograph by Robert Mapplethorpe).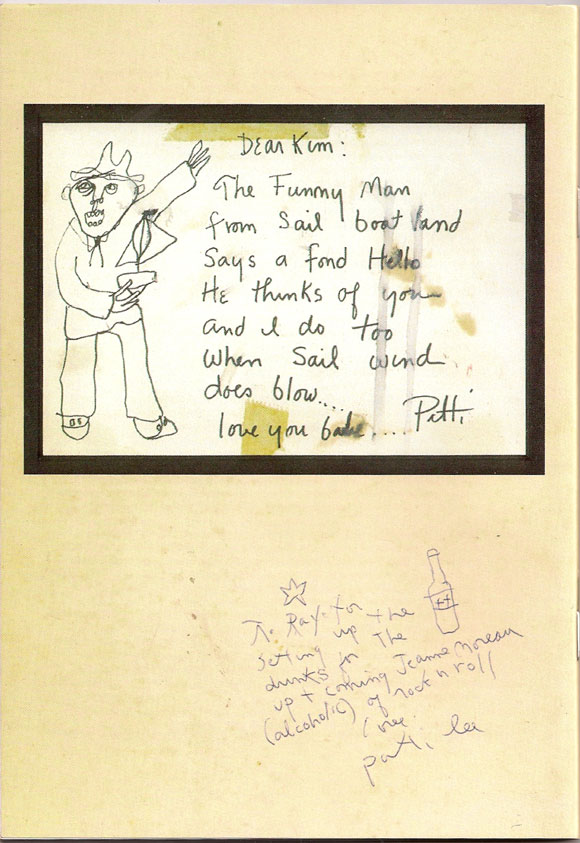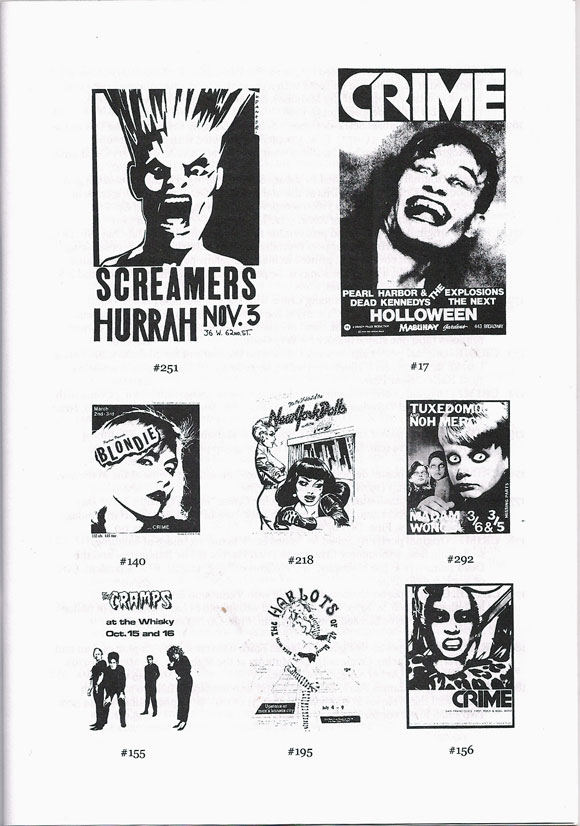 Other sections of the sale are dedicated to Smith's fellow travellers Jim Carroll and Richard Hell, while there are 150-plus items of posters, badges, handbills and other ephemera relating to the punk, post-punk, new wave and no-wave scenes.
Art and literature are represented by a diverse selection including a 1973 recording of my favourite author Anthony Burgess reading A Clockwork Orange and books and records relating to Albert Camus, Larry Clark, Karen Finley, Al Hansen, Richard Prince and Vali Myers among others.
There is also a selection of music, writing and design for electronic, fluxus and new music from composers including Jospeh Byrd, John Cage, Tod Dockstader, Charlotte Moorman & Nam June Paik, Harry Partch and Karlheinz Stockhausen.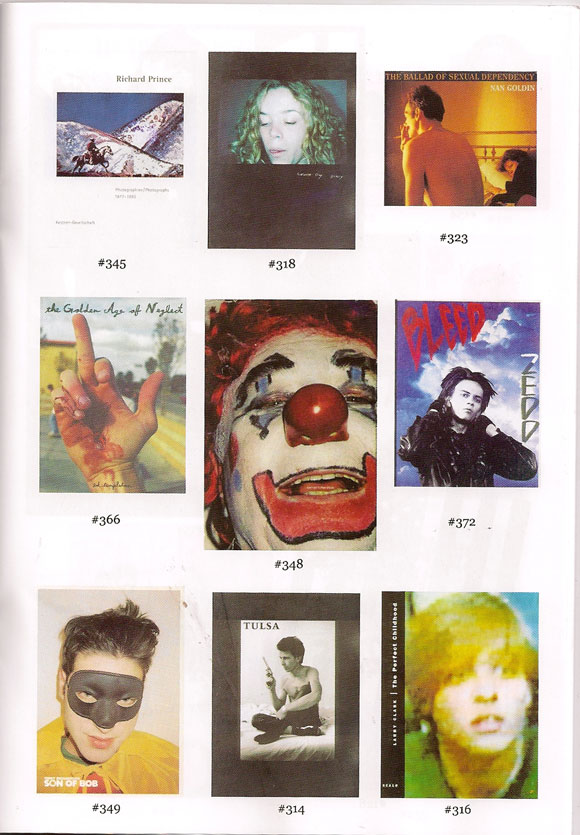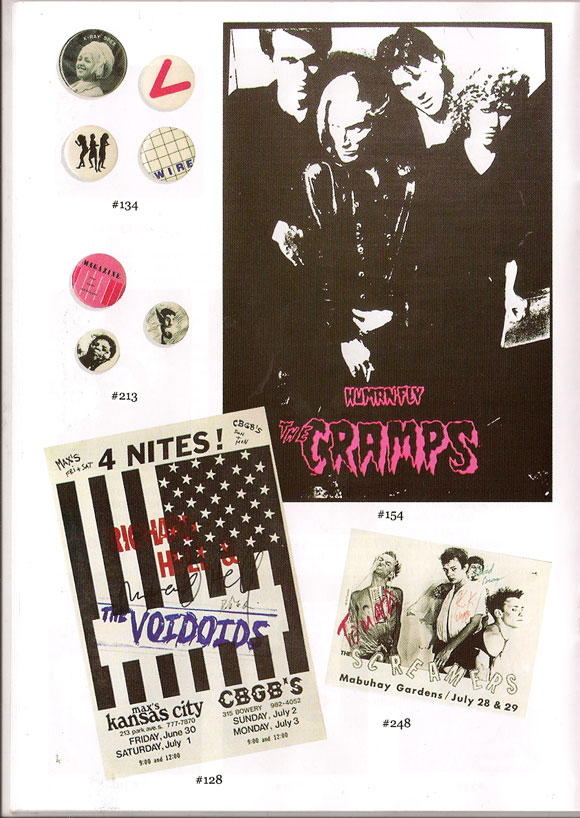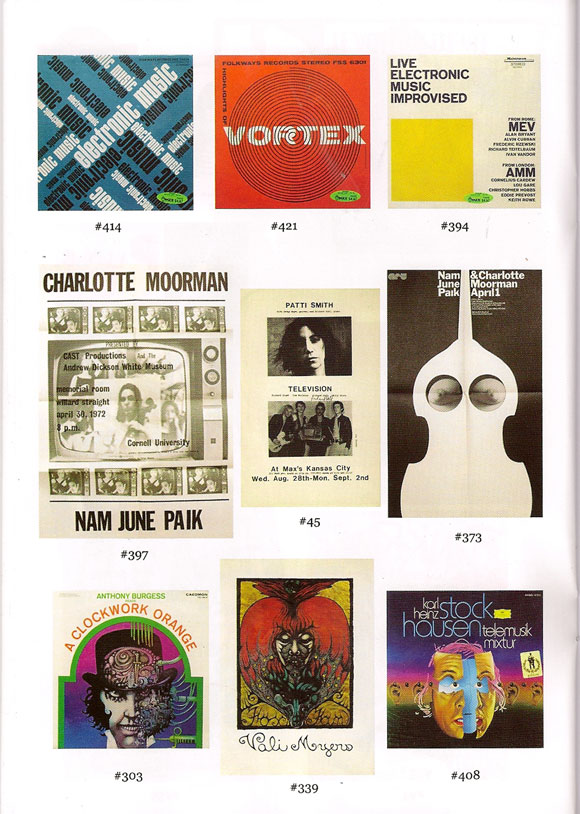 View Beatbooks catalogue 57 here.
One Response to "Beatbooks 57: Patti Smith"
Thanks for the heads-up, Paul.

Managed to bag that '73 handbill for the Dolls supported by my old teen faves, The Tubes.

In addition, it was good to discover that the Clockwork Orange programme I bought for a fiver from a stall near Seven Dials a decade or so ago has moved up a bit in value.

Only pity was not finding much Dead Kennedy stuff.

What I'd give to catch another glimpse of the flyer advertising the band's support slot to the Dils I saw posted to a lamp post on Columbus Avenue back in early '79. The shock – and delight – in seeing the group's name in print for the first time is something that will never fade.
[pinterest]