Going to Glastonbury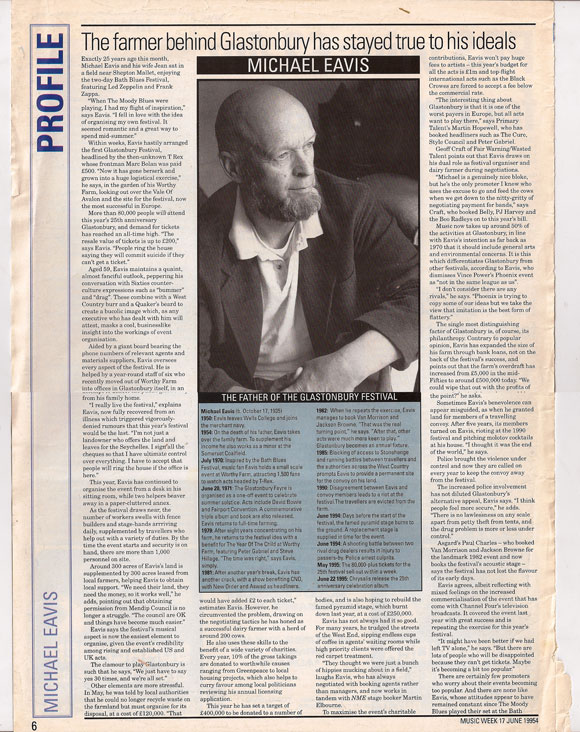 I'm going to Glastonbury. The festival, that is.
These aren't words I anticipated ever typing. It's good to confound expectations, particularly your own, and now I'm looking forward to it; there will be lots of pals there, and I have a purpose.
I'm going as a "performer", booked as result of the Barney Bubbles connection (he created an elaborate sleeve to house the triple album Revelations, released to pay the debts accrued from the 1971 Glastonbury Fayre).
I'm DJing with Kate Moross VJing on Saturday night and hosting a chat about BB on Sunday lunchtime with Billy Bragg, Jeff Dexter and others.
I have been to Glastonbury, as in the festival site, once before, in 1995, to interview Michael Eavis for Music Week.
I drove photographer Graham Proudlove and my Battersea dog Tom to Worthy Farm on a glorious day a week before the gates opened.
We were shown around by Eavis, then behind-the-scenes; my piece coincided with his media ascendance as the festival embraced Britpop.
Eavis proved a damn good interview: forthright and laconic. We took tea with him and his family in the farmhouse garden. Tom, a city dog, stayed close, eyeing the rolling fields and wide open spaces gravely.
I felt this was the perfect opportunity to gaze upon the Vale Of Avalon, since I would likely never return.
Just shows how wrong you can be.
[pinterest]