Is Saitch Yer Daddy: Collages by Kosmo Vinyl
Next month sees the opening of an exhibition of 53 collages tracking the fortunes of West Ham United FC over a season; they are all the product of expat football fan and music industry maverick Kosmo Vinyl.
The show's title, Is Saitch Yer Daddy, is taken from 60s graffito adorning a wall near West Ham's home ground. Residency in New York for many years hasn't dampened the ardour for The Hammers of this figure who played key promotional and managerial roles for Graham Parker, Stiff Records, Ian Dury and The Clash.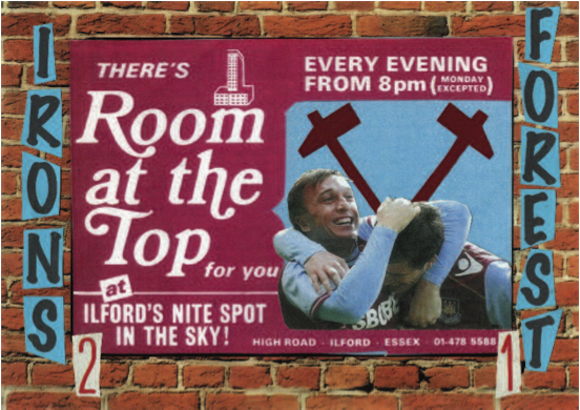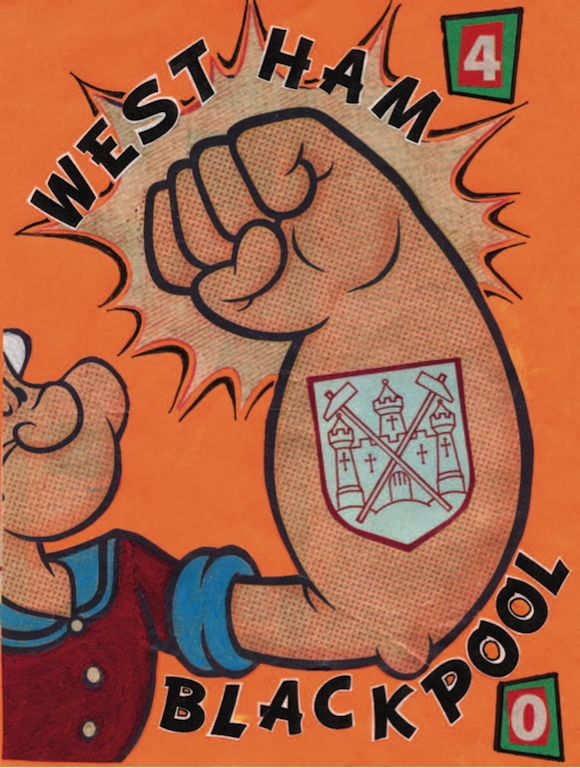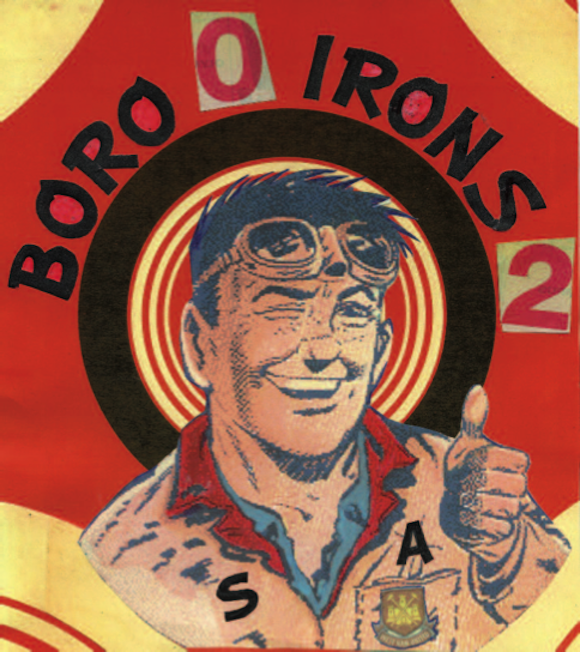 Following West Ham's demotion from the English Premiership to the Championship in 2011, Vinyl set up the blog Is Saitch Yer Daddy to communicate with fans around the world.
After each game of the 2011/12 season, he posted a collage using yet another pseudonym, Andy Pepper, as a way of commenting on each result, and it is these which form the exhibition, which runs from April 8-15 at Eb & Flow, 77 Leonard Street, London EC2A 4QS.
Visit Is Saitch Yer Daddy here.
4 Responses to "Is Saitch Yer Daddy: Collages by Kosmo Vinyl"
Hello Paul…Terry here….The Who bootleg collector of yore who you asked on the Barney Bubbles site if I still had any Charlton 74 or 76 legs ..alas got rid of em years ago…
anyway ..i collect ltd edition prints these days…& just love that Kosmo Alf Tupper one above….as I is a London Cabbie I will be in the area next month….bleeding work!!…anyway, any chance of a invite for the private view ? ….it would be nice to give my regards to Kosmo after all these yrs…..anyway all the best….be safe….Terry

Hello Terry
I'm away at the moment but will pass yr mail along to KV amend maybe see you next week – he may well see this anyway since he pops by sometimes
Best
PG

I'm trying to contact Kosmo Vinyl for a book I'm writing. Would love to chat with him about MCing the Stiffs Live Tour with Elvis Costello and Ian Dury. Any chance you could firward my email address to him?

Hope all is well,

Richard

Dear richard

Have passed your message and email along to KV

What's the book?

best

PG
[pinterest]