BeatBooks 56: Burroughs
A brown envelope I'm always glad to receive is that containing the latest BeatBooks catalogue.
Each quarter the arrival of the 8″ x 6″ booklet soon results in the tapping out of the url of the online order form for Andrew Sclanders' site.
And the catalogues are treasurable in their own right.
Over the last decade or so Sclanders has carved out a niche for BeatBooks as collector central for all publications – literary, musical, graphic – springing from "beat" and moving through the counterculture and punk to the outer reaches of the avant-garde.
As a catalogue/list fiend, those produced by BeatBooks are top of my pile, not least because of the consistency of format. Each digests hundreds of exacting lot descriptions encased in the regular glossy four-page colour outer and interspersed by a colour centre-spread.
Out this week, the latest BB catalogue lists 289 lots divided into publications by or associated with:
William S. Burroughs, in particular those using cut-ups or concerned with his campaign against Scientology;
the cults operated by Mel Lyman, Charles Manson and Robert De Grimston & Mary Ann McClean;
Giorno Poetry Systems (with the 20 GPS LPs making up one hefty lot);
and Andy Warhol, The Velvet Underground and their fellow travellers.
Burroughs' application and sheer output is underlined by such examples as his contributions to the late 50s/early 60s Greenwich Village magazine Yugen and the 17 issues of My Own Mag produced in the mid-60s with Jeff Nuttall and others.
And the ferocity, style and unsparing dedication of his campaign against Scientology is captured by the unpublished typescript On Call, which sprang from his article "I, William Burroughs, Challenge You, L. Ron Hubbard" in the January 1970 issue of Mayfair magazine.
The Messiah complex of Mel Lyman, who established his "family" at the Fort Hill Community in Boston, is traced via his mid-60s magazine Avatar and studies such as David Felton's 1972 book Mindfuckers: A Source Book On The Rise Of Acid Fascism In America, while the growth of De Grimston and McClean's Process Church Of The Final Judgment gave rise to the extraordinary (and short-lived) Process, which featured cover stars Mick Jagger and Marianne Faithfull along with articles by Nazi John Knight and Communist Gladys Brooks.
"The unification of opposites was a key Processean principle," points out Sclanders.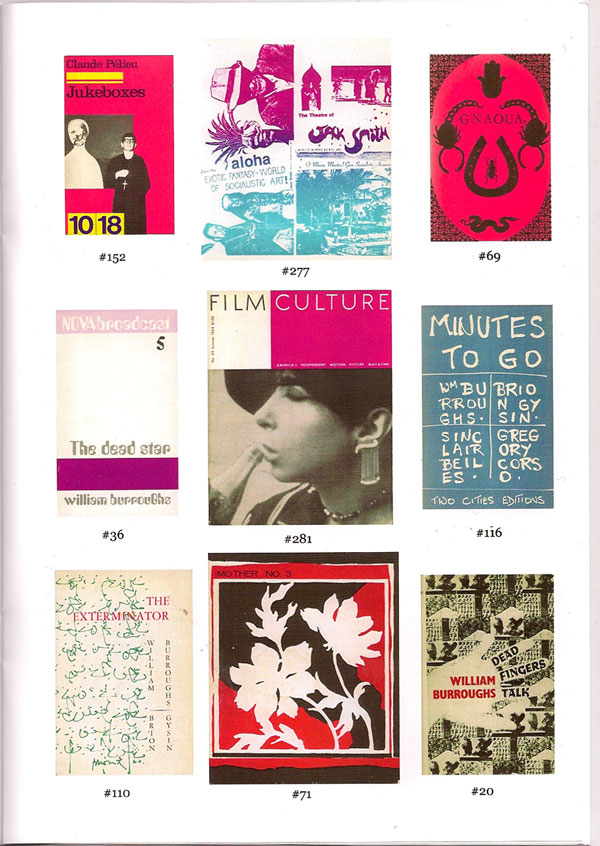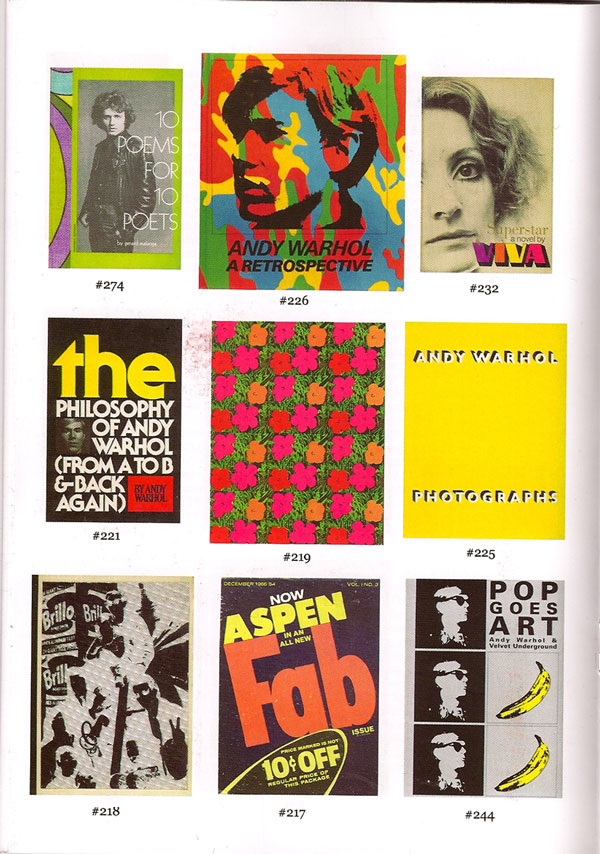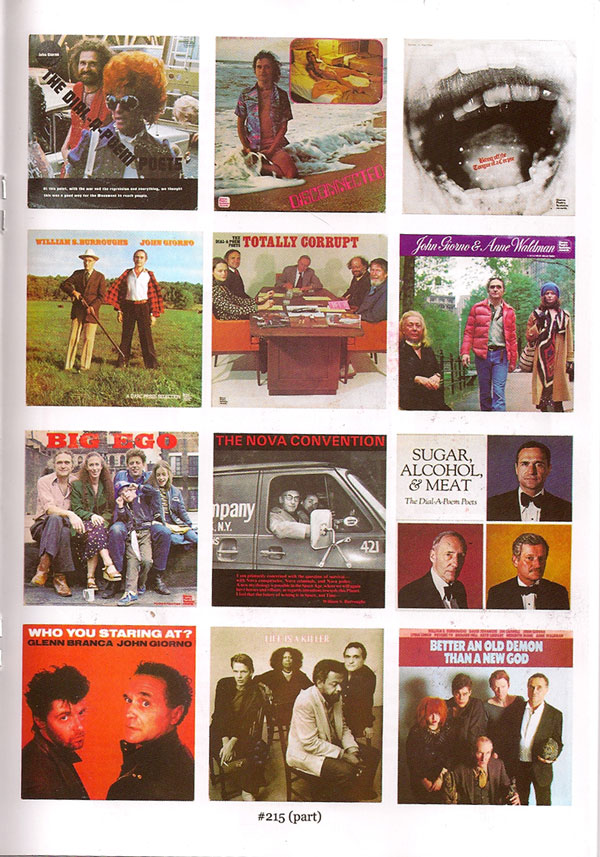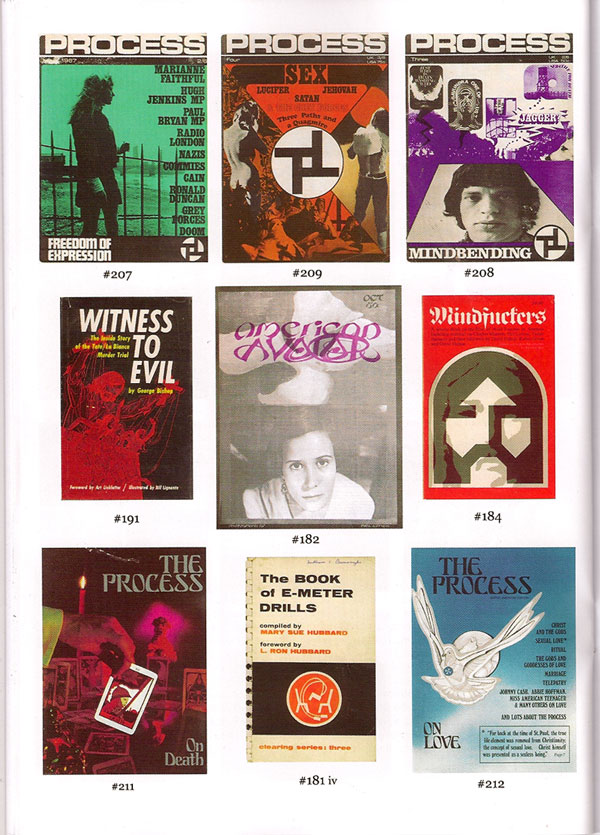 With the Giorno Poetry Systems – inspired by John Giorno's close relationship with Warhol and his exposure to Burroughs' cut-ups – and 62 items relating to Warhol et al (including Ira Cohen, Angus MacLise and "exotic art consultant" Jack Smith), BeatBooks 56 provides the latest tantalising glimpse into Sclanders' treasure trove of true alternative culture.
View the latest catalogue here (but be warned, many lots will have already gone).
4 Responses to "BeatBooks 56: Burroughs"
Ah, yes…I used to get this catalog & haven't thought about it in a long time. Just amazing stuff. Thanks for the reminder…I'll have to see if they'll mail it to me again.

Sure they will.
Andrew's at: sclanders@beatbooks.com

Your kind words are appreciated. Always gratifying to know there's someone out there who enjoys what I do…so, thanks!

[…] new BeatBooks catalogue is preoccupied with a print netherworld encompassing one-offs, limited editions […]
[pinterest]