Tomorrow sees the opening of Space Is Deep, the latest exhibition from art collective Le Gun.
The show, at London's Daniel Blau gallery and featuring contributions from fellow travellers such as Wildcat Will Blanchard, Andrzej Klimowski and Will Sweeney, marks a departure for the group; for the first time work in colour is included alongside Le Gun's trademark monochrome representations.
"We felt the time was right to introduce some colour and started off by making two technicolour free-form 'nightmare paintings', says Robert Rubbish, who founded Le Gun in 2004 with fellow artist/illustrators Bill Bragg, Chris Bianchi, Neal Fox and Stephanie von Reiswitz and designers Alex Wright and Matt Appleton.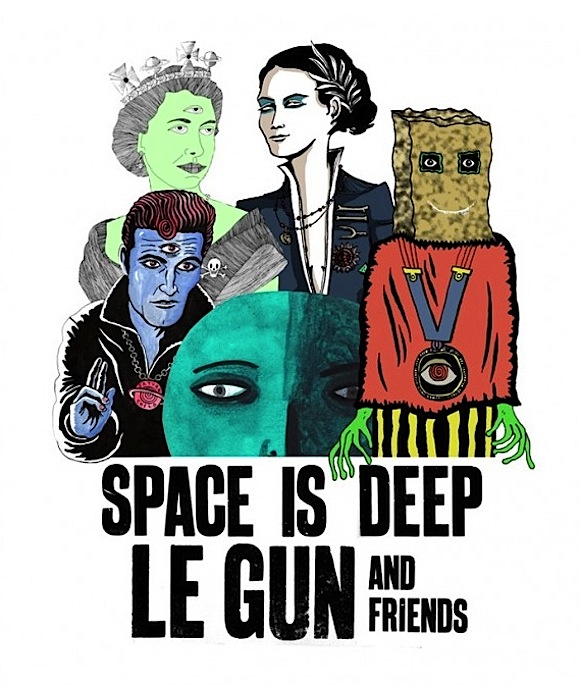 "Then we reassessed our approach, fine-tuned our colour pallet and made three space-inspired paintings, taking references from the likes of (horror/scifi comic artist) LB Cole and  Tintin's adventure Explorers On The Moon."