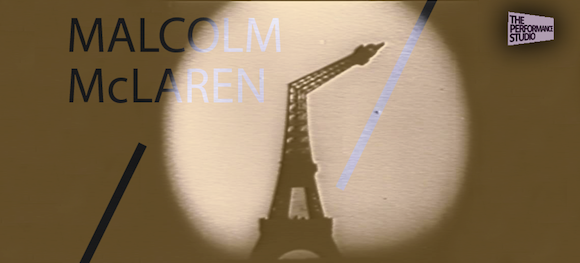 McLaren opened up the frontiers between artistic and wider cultural attitudes by taking fashion and music out of their respective contexts and translating them into new formats that captured the wider popular zeitgeist. A closer look at his seemingly disarticulated, exuberant and streetwise oeuvre shows it to be consistent and, in its own way, profound.
David Thorp
On Wednesday (June 3) I'm introducing a screening of Malcolm McLaren's Paris: Capital Of The XXIst Century at The Performance Studio in Peckham, south London.
This is a the first-ever opportunity in this country to see the final work, which McLaren completed a matter of weeks before his death in April 2010. A working version was shown here just once, at Newcastle's Baltic in November 2009.