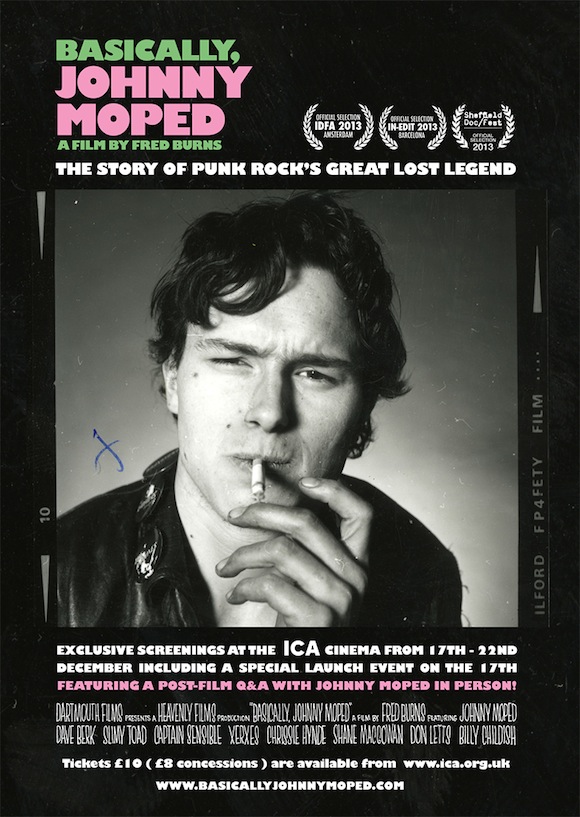 Here's a cure for year-end cookie-cutter rock-doc fatigue.
Basically Johnny Moped, Fred Burns' exemplary documentary about Paul Halford (aka punk rocker Johnny Moped), has been selected for a week of screenings at London's ICA.
The mini-season kicks off next Tuesday night with a post-film chat and q&a with Moped conducted by Burns.
Tickets available here.
Find out more about the film here.