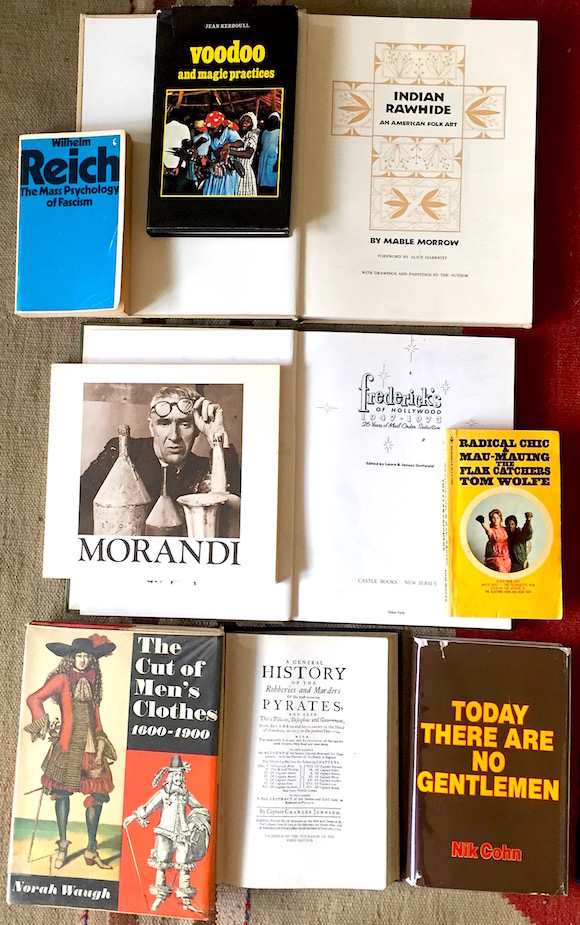 A few years back I came across Malcolm McLaren's annotated copy of Indian Rawhide, the anthropologist Mable Morrow's study of the folk art produced by Native American tribes which inspired the late cultural iconoclast in the conceptualising with his partner Vivienne Westwood of their Spring/Summer 1982 fashion collection Savage.
McLaren obtained a copy of Morrow's book during travels recording his debut solo album Duck Rock. Since the Pirate collection of March 1981 had established a post-Punk direction for himself and Westwood and their Worlds End shop and label, McLaren set about investigating the powerful ideas residing in pre-Christian ethnic cultures, selecting Indian Rawhide as the text with which to frame the next group of designs.
My McLaren biography, to be published in spring 2018, will reveal that research – particularly literary – was one of the life-long consistencies in his approach to creative acts.
The musician Robin Scott told me that McLaren was an avid attendee of art history lessons during their spell as students at Croydon Art School in the 60s, and a couple of years before his death in 2010 McLaren confirmed that he was inspired in part to open Teddy Boy revival emporium Let It Rock at 430 King's Road in 1971 after reading Nik Cohn's peerless post-WW2 youth cult history Today There Are No Gentlemen.