Jenni Murray: You've said 'clothes were politics long before fashion'. What did you mean by that?
Vivienne Westwood: I have no idea.
Jenni Murray: Was it something you said to Ian (Kelly) and now you've forgotten?
Vivienne Westwood: No…is that what it says in the book?
Jenni Murray: Yes
Vivienne Westwood: Well then, he might have got a misquote from somewhere.
Woman's Hour, BBC Radio 4, October 14, 2014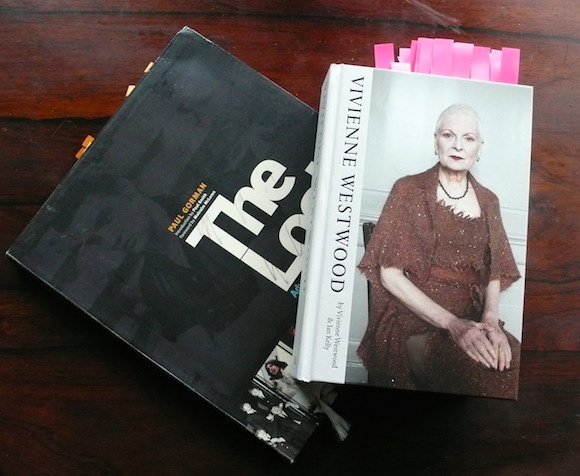 I respect Dame Vivienne Westwood's achievements; she has been a significant figure in shaping our collective visual identity.
As someone who is driven to investigate and interpret visual culture, that is important to me. I dedicated a chapter and sections to Westwood's contribution to fashion with and without Malcolm McLaren in the 2001 and 2006 editions of The Look: Adventures In Rock & Pop Fashion.
But she is ill-served by the sloppy new book Vivienne Westwood, recently published by Picador and written by actor/author Ian Kelly. Read the rest of this entry »