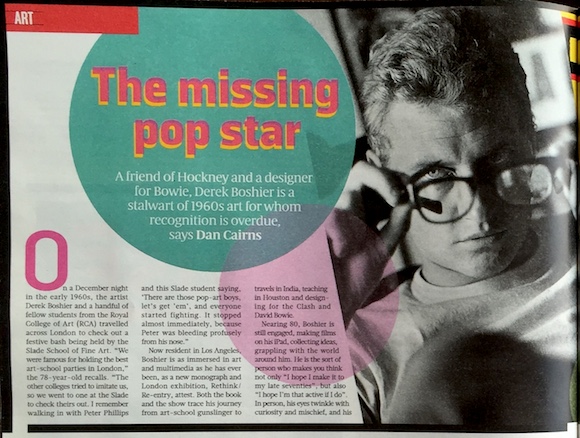 The publication of Derek Boshier: Rethink/Re-entry and the opening of the companion exhibition next week are marked by an interview with the artist in the the UK's Sunday Times.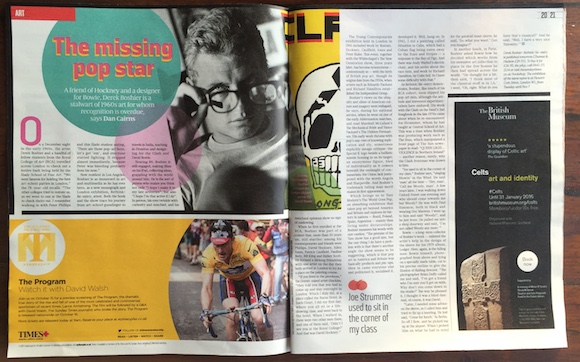 Pointing out that recognition for Boshier's achievements is long overdue, writer Dan Cairns' piece covers the 60s Pop years, Boshier's work with The Clash and David Bowie and his continuing and energetic immersion in all aspects of art and multimedia.
"Nearing 80, Boshier is still engaged, making films on his iPad, collecting ideas, grappling with the world around him," writes Cairns.