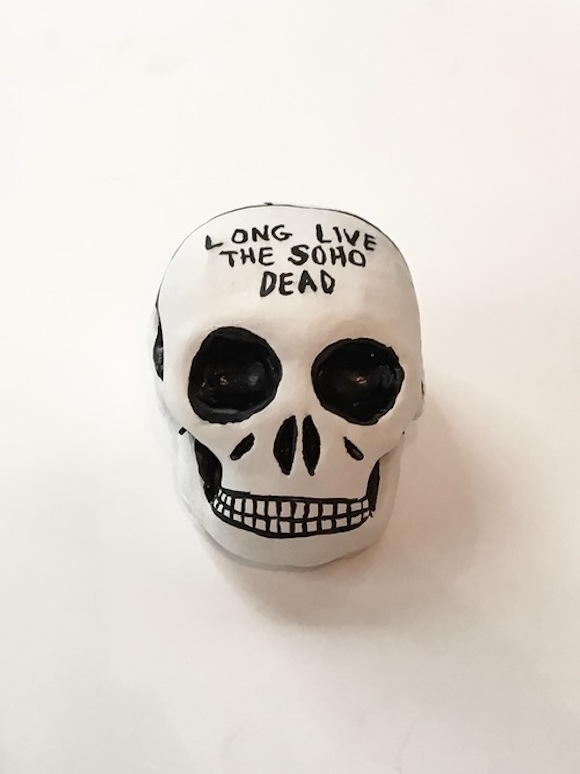 "When I started working as the Saturday boy at Let It Rock (in 1973), Malcolm McLaren used to take me around these strange places which played a part in early rock & roll. One time we went to Le Macabre. I don't know how he knew about it, but it was the real thing. The tables were coffin lids and the jukebox only had songs to do with death."
Glen Matlock, interview transcript for The Look, 2000.
A chance encounter on eBay spurred artist Robert Rubbish into creating one of the key elements of his current exhibition Spiritus Soho Volume Zero.
Rubbish – who is one of many mourning the recent death of his friend and documentary subject, the poet Jock Scot – is known for deep associations with central London's Soho, and has celebrated its sleazy past and uneasy present in his own work and with the other members of the art collective Le Gun.