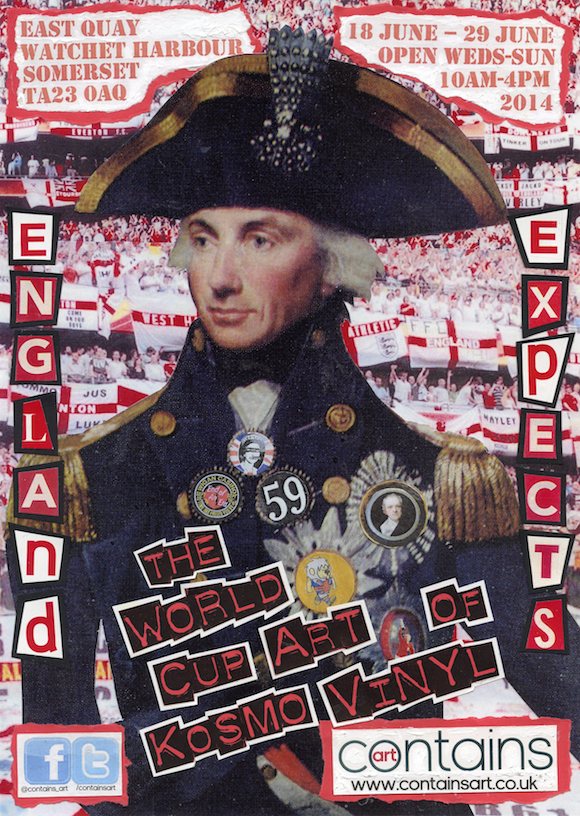 It's that man again; Kosmo Vinyl has another exhibition of his artful football-based collages.
On the heels of last year's Is Saitch Yer Daddy?, England Expects coincides with this year's World Cup in Brazil and reflects – in Vinyl's "lick-and-stick" style – on the national team's engagement in the competition past, present and possible.
The show opens later this month at Contains Art in Watchet Harbour, Somerset. "I was invited and I accepted," says Vinyl. "How can you say no to a place called Watchet?"
Organised under the auspices of regional arts body Creative Somerset, England Expects: The World Cup Art Of Kosmo runs from June 18-29.