Jan 14th, 2016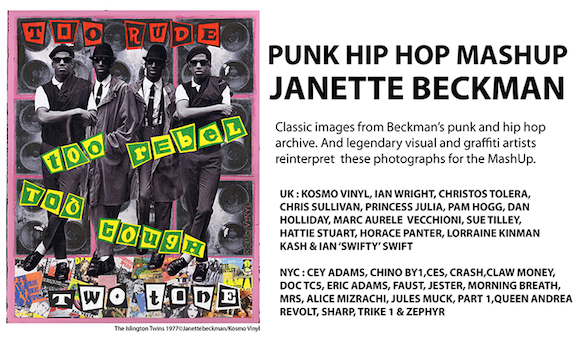 Next week witnesses the opening of a London exhibition of reworked images by music/street art photographer Janette Beckman.
Mar 13th, 2013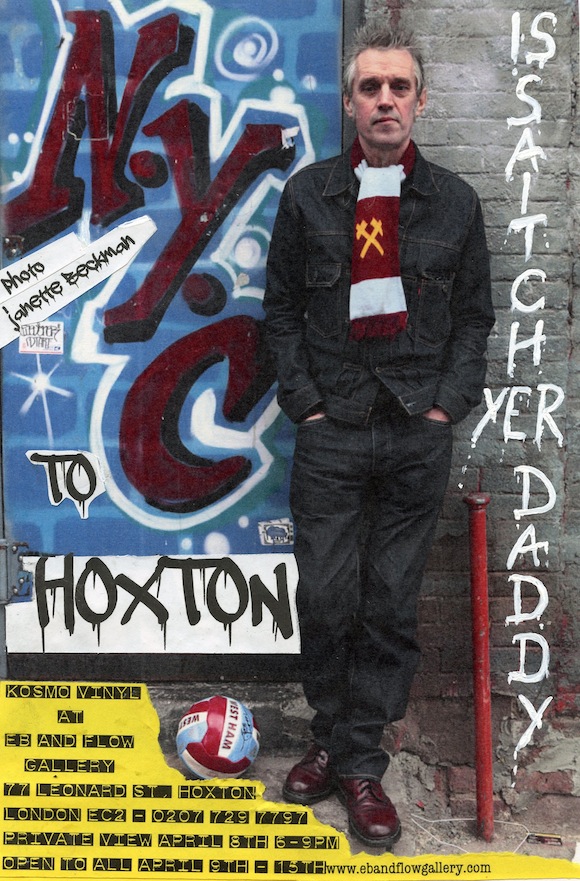 Next month sees the opening of an exhibition of 53 collages tracking the fortunes of West Ham United FC over a season; they are all the product of expat football fan and music industry maverick Kosmo Vinyl.
The show's title, Is Saitch Yer Daddy, is taken from 60s graffito adorning a wall near West Ham's home ground. Residency in New York for many years hasn't dampened the ardour for The Hammers of this figure who played key promotional and managerial roles for Graham Parker, Stiff Records, Ian Dury and The Clash.