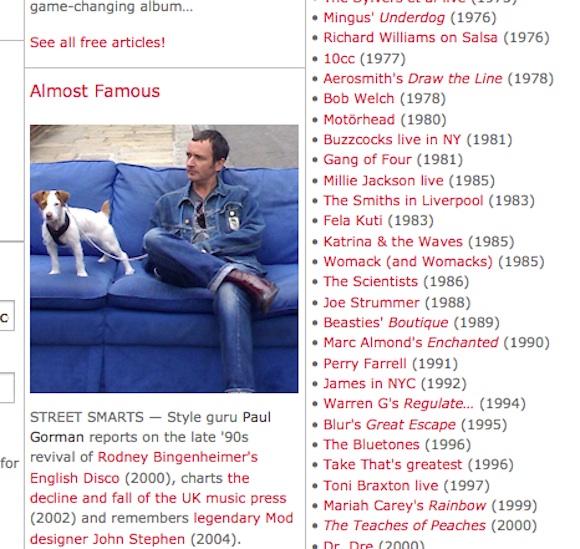 I'm the featured writer this week in the Almost Famous slot on Rock's Back Pages, the world's leading resource of music-related journalism.
I've been involved in Barney Hoskyns' venture since the start; back in 2002 we engineered a joint launch in Shoreditch for RBP with my book In Their Own Write: Adventures In The Music Press and the inception of photographer Jill Furmanovsky's site Rockarchive. It was quite a night and I am glad to note that more than a dozen years later all parties are thriving.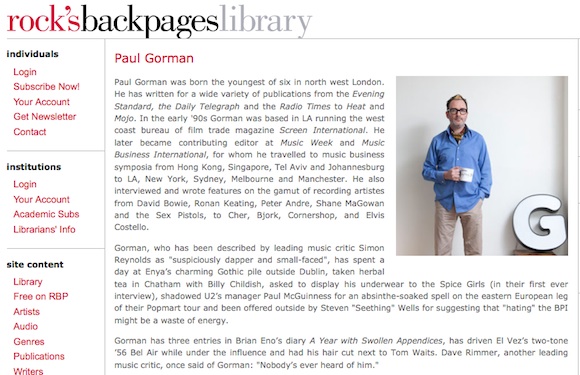 RBP is showcasing a number of my pieces, including coverage of the late 90s revival of Rodney Bingenheimer's Los Angeles club night Rodney's English Disco, an analysis of the changing fortunes of the music press and an obit of the £1m Mod John Stephen.
Read these and the rest of the RBP riches here.
Visit Rock Archive here.
Copies of In their Own Write are available here.