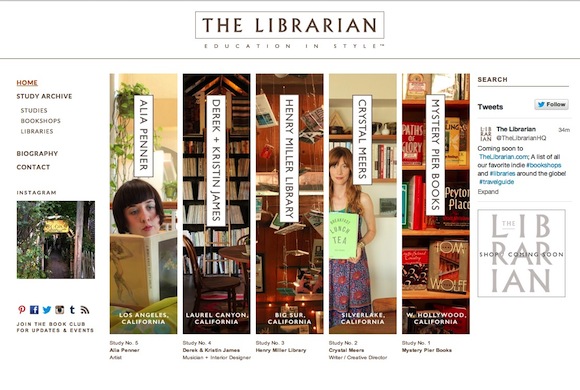 "If you go home with somebody, and they don't have books, don't fuck 'em!" John Waters
I can't recommend Jennifer Taylor's new blog thelibrarian.com highly enough.
Over dinner with her and her husband Nic in New York last year, JB revealed her plans for a website celebrating books. This, she felt, would offer an escape from the solipsism which engulfs most forms of web expression.
So The Librarian showcases other people's books, their collections and also the visual culture which surrounds reading and literacy. There are sections on great bookshops, libraries and private collectors, such as the West Coast artist Alia Penner, who I'm proud to say files a copy of my book Mr Freedom on a shelf alongside tomes on YSL, Kenzo and Maripol.
As one would expect from JB + Nic, it's a fantastic-looking site, simultaneously substantial and diverting.
Visit The Librarian here.