Here's a selection of photographs from the family photo album of Johnny Deluxe, one of my favourite unpindownable Londoners. Deluxe is an artist, clothes-maker, performer, raconteur and all-round individualist.
I'll let him tell the story behind each.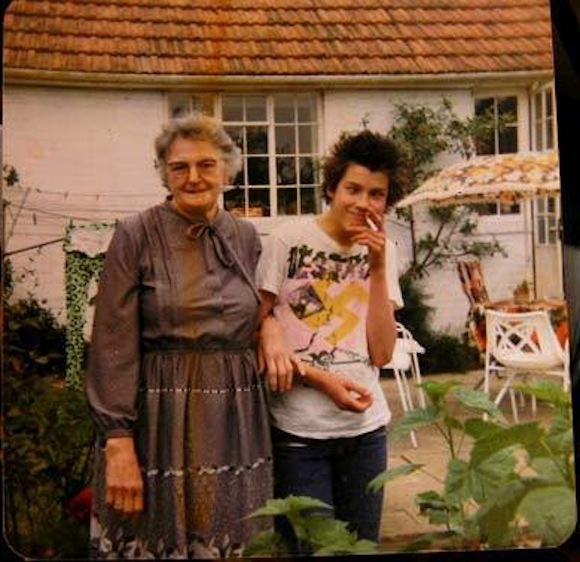 This was taken in March or April 1978. I was wearing a Seditionaries Destroy t-shirt and Boy zip trousers, not quite bondage ones, just zips on the pockets, but super drainpipe in bright canvas. I was just about to go to France and be chased by French teddy boys. I got my hair cut at Alphonso's in Oxford Road, Reading, an old boy's barber where I asked for an "Elvis" and then hacked into it at home (Alphonso was too old for the modern stuff).