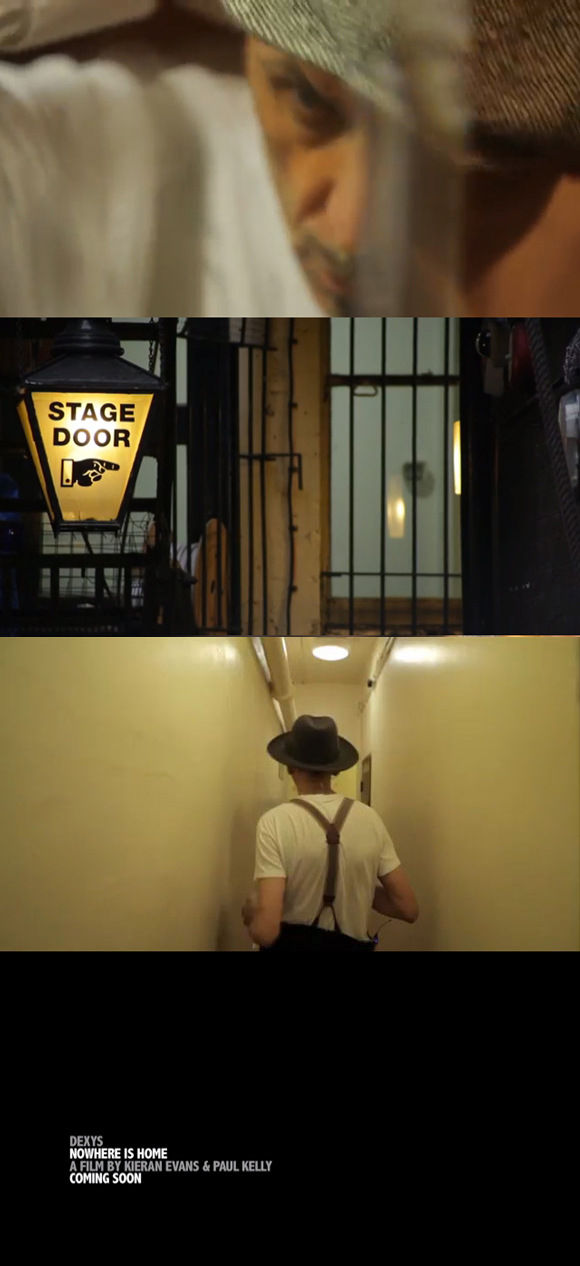 "Do you know what? I was a no-hoper. Prison was a possibility, you know, an absolute possibility for me. It was probably 50:50 whether I'd end up there or not.
"I was considered a failure. I left school, no qualifications, at 15. I'd come bottom of the class in several subjects. I'd gone from one job to another. I was seen as a drifter within my family, so now I wasn't going to screw this up.
"If I was going to do this I was going to really do it, because this was the one thing from very young that I knew I was good at. And I'd kind of gone off the path, I'd tried to be like everyone else, I'd tried doing the things I thought I was supposed to do, that other people wanted me to do, and failed at all of them.
"So this meant everything to me really.
"Probably meant too much, you know?
"There it is."
Kevin Rowland, 2014.
Centred on Dexys' 2013 residency at London's Duke Of York's Theatre and the group's One Day I'm Going To Soar album, Nowhere Is Home will premier in May.