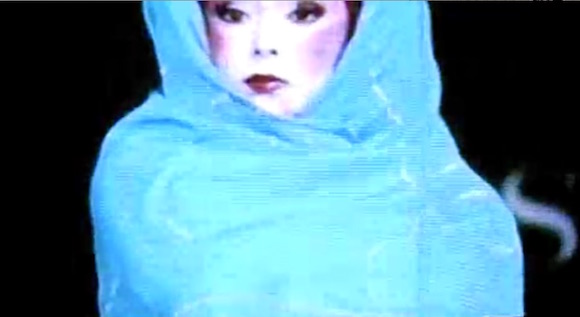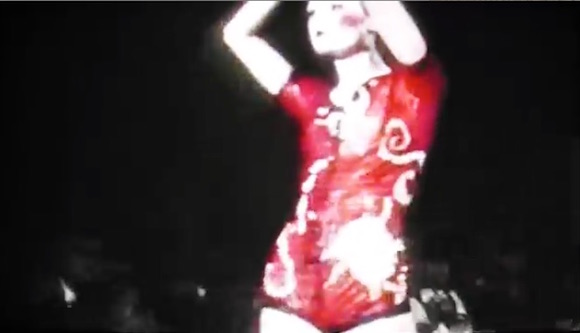 "It was a spectacular coup de théâtre – Kansai's models came on moving. They leapt, ran, whirled like dervishes, danced, flung out their arms so that the brilliant colours meshed and merged into a kaleidoscopic cartoon of colour. Kansai himself, black-clothed and masked, moved across the stage like a Samurai warrior, tearing off layers and layers of clothes, stripping down the beautiful, pyramidal outer garments, right down to the vests and body paint. Kansai's clothes épatent les couturiers."
Harpers & Queen, July 1971
As fuzzy as they are, the two precious video clips at the end of this post convey the game-changing nature of  Kansai Yamamoto's theatrical introduction of avant-garde Japanese fashion design to these shores at the dawn of the 70s.
They also reveal the extent to which the late David Bowie subsequently drew on Yamamoto's flamboyance and daring when presenting Ziggy Stardust on stage.
Several of the designs were worn by Bowie in performance during live promotion, in particular of the Aladdin Sane album, and he also adopted the sleight-of-hand layered costume reveals, the emphatic postures of the models and even the flame-red hair colouring as seen on the huge wig worn in the first excerpt below.