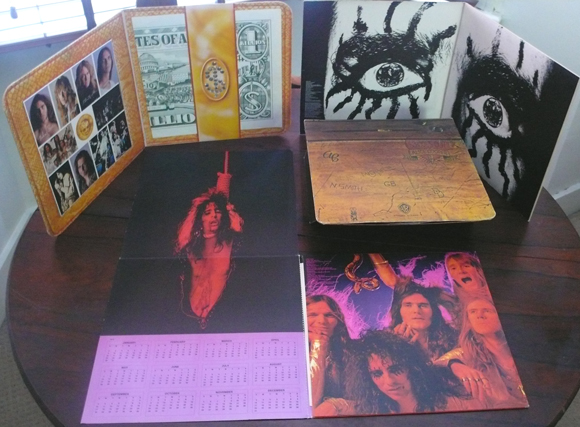 The four albums released by Alice Cooper between 1971 and 1973 propelled the band's international ascendance and the frontman into enduring superstardom.
Cooper and his bandmates never again attained the quality level of the dumb-but-delicious Detroit garage-glam they punched out with such aplomb on these records, enhanced as they were by the crystal-hard production of wunderkind Bob Ezrin.
What is it about the excellence of LP quartets by major artists in this period?
In my vinyl pantheon, the Cooper releases align with those comprising largely original material issued by Rod Stewart (in consecutive years from 1969: An Old Raincoat Won't Let You Down; Gasoline Alley; Every Picture Tells A Story; and Never A Dull Moment), David Bowie (from 1971: Hunky Dory; The Rise & Fall Of Ziggy Stardust And The Spiders From Mars; Aladdin Sane; and Diamond Dogs), Roxy Music (from 1972: Roxy Music; For Your Pleasure…; Stranded; and Country Life), Stevie Wonder (from 1972: Music Of My Mind; Talking Book; Innervisions; and Fulfillingness First Finale) and The Wailers (from 1972: Catch A Fire; Burnin'; Natty Dread; Live At The Lyceum).