Mar 5th, 2017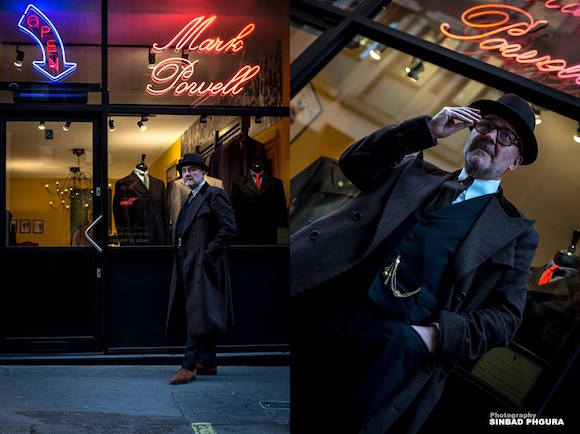 Later this month I will be in conversation with British menswear legend Mark Powell at the V&A's Sartorial Style day.
Dec 9th, 2014
Punk had great freedom with no rules. I couldn't sing, but I got up there and sung. It didn't matter. You had to have the spirit and the energy.
Viva Hamnell, 2014

My first meeting with Viva Hamnell eight years ago was not untypical, I subsequently learnt.
74 at the time, she was viewing the various Malcolm McLaren, Vivienne Westwood and Jamie Reid designs I was co-opting friends and attendees at Port Eliot Lit Fest to model that year to illustrate an event for the newly published second edition of my book The Look.
Having surveyed the Naked Cowboys, Mickie & Minnie and Snow White & Her Sir Punks, Viva plumped for Reid's 1986 BOY t-shirt issue of his poster design for The Great Rock & Roll Swindle: Sex Pistols Fuck Forever set in flouro-pink.
And when she closed the show by strolling on stage wearing the shirt, the crowd naturally went wild.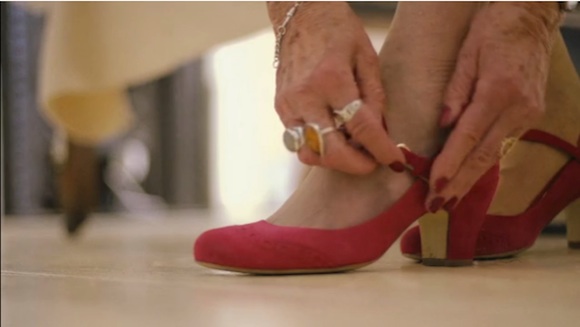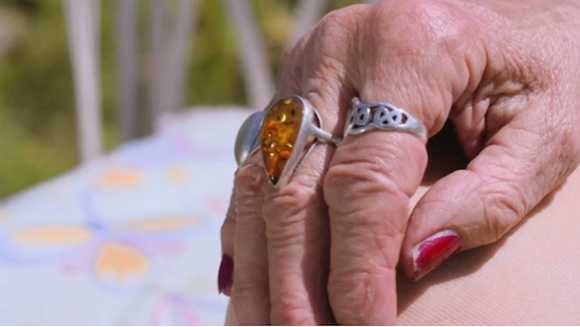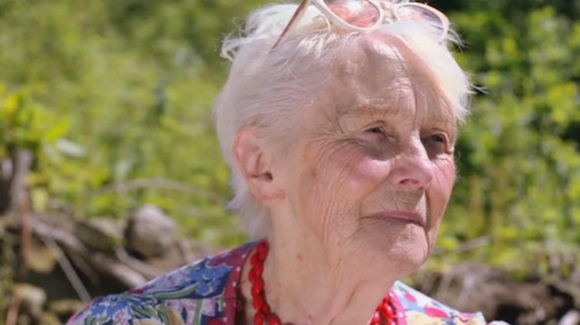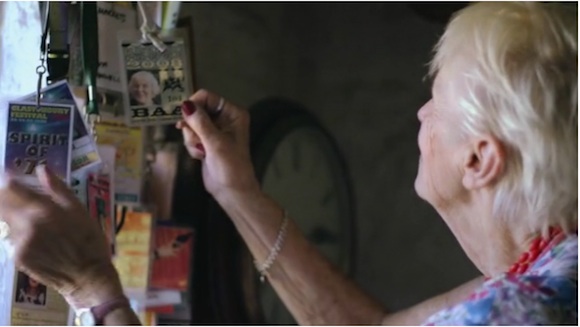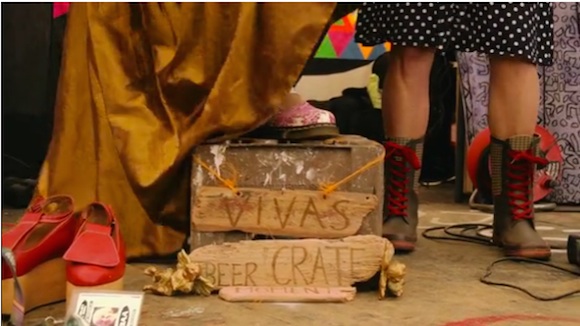 Amanda Bluglass's documentary portrait Viva Punk Rebel captures this indomitable rule-breaker, whose embracing of punk rock as a 43-year-old freshly divorced lollipop lady in 1976 set her on a life of adventure – taking in membership of Cornish punk band The Bricks and involvement in the Elephant Fayre and Lit Fest at St Germans and the Glastonbury Festival – which lasts unto this day.
Viva Viva!
Thanks to womenyoushouldknow.net for the link to Bluglass's film.
Feb 28th, 2013
This film by Rik and Jane Gadsby of the May 2006 London launch of the second edition of my book The Look has just been posted online; it really evokes the good time that everyone had that night.
Pippa Brooks and her band All About Eve Babitz played and DJs included George O'Dowd.
The party was held at the premises of Raymond Revuebar, which by that time was Two II Much (dunno what it is these days). I was very touched when Kevin R. talked about how important he viewed the book and my work. "This is our culture," he says in the clip above.
Enjoy.