Tom Sheehan may be known as a "rock photographer" – a déclassé term for any old snapper with access – but is really an exacting and highly adept portraitist who chooses musicians as his subjects because, put simply, music is his abiding passion.
I write as someone with the inside, having first encountered Sheehan in the late 70s glory days of one of the finest London pubs of our individually but carefully compiled experience, the eccentric Wickwood Tavern, situated in Camberwell's Loughborough Junction, hosted by the glorious Syd and his pot boy Roy and populated by a wild and wonderful set of attendees from Mad Pat Collins to No Neck Neenan to George O'Dowd.
Right back then, when Sheehan was making his bones as a freelancer for Melody Maker and various record companies, his love for, and knowledge of, music knew no bounds. Consequently, as I devoured everything I could get my hands on at that age, I gained an education in the distaff likes of, say, John Cooper Clark or Dan Hicks & His Hot Licks.
We reconnected a couple of years ago; following Tom's Instagram adventures is but one of the pleasures of falling back into Sheehan's circle.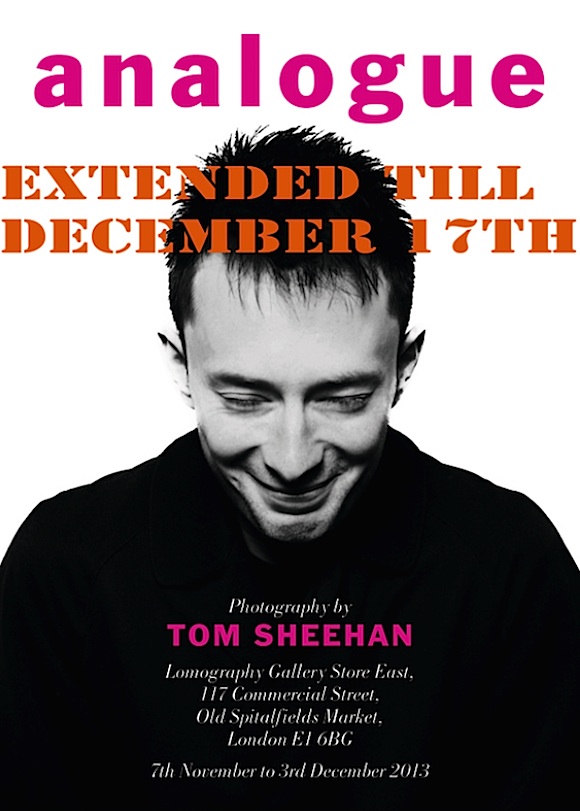 His current exhibition Analogue has been rightly acclaimed a success, and the run justifiably extended until December 17. If you're in town do yourselves a favour and grab the chance to take in Sheehan's cool, calm and collected body of work.
Analogue is at Lomography in Spitalfields – see here.
Visit tomsheehan.co.uk