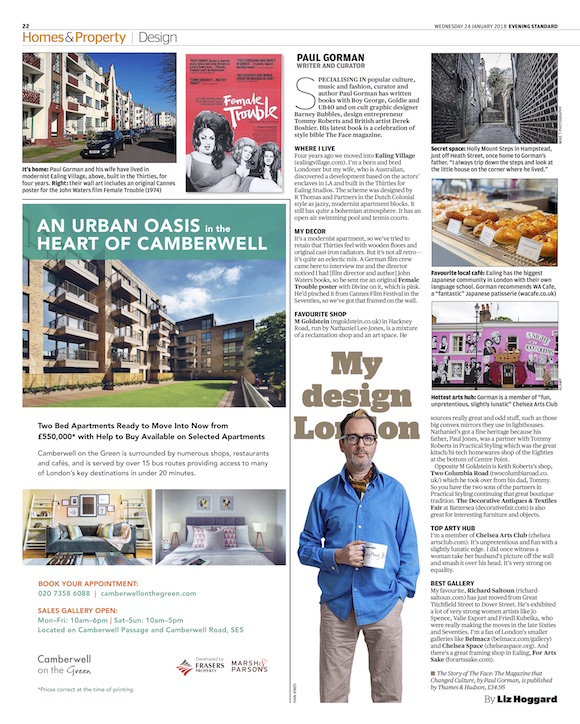 I am the subject of the My Design London page in today's edition of the capital's Evening Standard newspaper.
In Liz Hoggard's piece, I talk about some of the places which help make this the greatest city in the world, from our local patisserie WA Cafe and picture framers For Art's Sake to Mayfair jewellers/art space Belmacz, Hackney Road's Two Columbia Road and M. Goldstein and the galleries Richard Saltoun and Chelsea Space.
Copies of the Standard are available free to commuters on Greater London's transport system. The piece will be posted on the Standard's site soon.